Talk-to-the-Experts Web Series
There is so much information out there in small chunks and trickles - so much to comprehend and not many people answering the vital questions that you have. The purpose of this series is simple:
1. Provide you with experts in the fields to give you accurate information and strategies
2. Provide a platform for you to answer your question.
3. Take you away from the news for one hour a day...LOL!
Caroline Latona
Creative Director/ Owner, Franctal Studio
Caroline Latona is an award-winning contemporary photographer and brand strategist. She helps women and their loved ones feel beautiful and confident in portraits; and loves giving the gift of memories to family through fashion-inspired portraits. One of her goals is to ensure we exist in our own stories with tangible art pieces that serve as a daily reminder of our beauty, resilience and restores self-confidence especially in mature women. She also supports businesses and entrepreneurs through the creation of personal and corporate brand photography and marketing content.   Franctal Studio is based in Fleetwood, Surrey and serves MetroVancouver and the Fraser Valley Area.
Dreamer-at-Large, Everyday Dreamers
Integrated, experienced marketer who creates profitable programs allowing businesses to scale. My approach to marketing is simple: if you put the right product, in front of the right people, in the right place, sales tend to happen.
I'm passionate about building functional solutions to modern problems. I love watching ideas become realities, and I take action to do just that, every day. I do things with passion, or not at all, and take great pride in my work. Always thinking about the future, always focused on results.
Mortgage Broker, Dominion Lending Centres
Erica Cusumano
Ask all your questions on mortgage deferments, interest rates and what the government is doing to help Canadians in this season. Erica is a mortgage broker with over a decade experience. Her knowledge and expertise guarantees your best interest.
Erica will be speaking on Thursday, April 2nd at 1pm
CEO, MomLeader
Nike Famojuro
I am Nike Famojuro and #iamamomleader. I am a Business & Productivity Strategist for moms who want to be "more than a mom".
I am also a Leadership coach – part of the John Maxwell Team of Coaches, Speakers and Trainers and. DISC Trainer.
I love seeing moms evolve to "Momleaders" – that is, I love helping moms to discover their life purpose, mom-identity, business or career and lifestyle goals. I enjoy helping moms create a practical step by step plan, show them 'why didn't I think of that' ideas, keep moms motivated and accountable so that they can create a life they will love.
Nike will be speaking on April 1st at 10am
HeartSpace Interiors
Shona is a certified interior designer. Her work in the home improvement industry has lead her to begin truly analyzing the phrase "home is where the heart is". She has 12+ years of experience in the home improvement industry and thinks of herself as a "home beautifier". She studies the Wheel of the Year, Norse Runes and Tarot cards, astrology, crystals and essential oils. A life-long performer, Shona has a weekly podcast called Heartspace Conversations, is a drummer and singer in a rock and roll band, and is active in the local Vancouver independent film scene. She lives in Burnaby with her husband and 2 cats.
She will be speaking on April 6 at 10am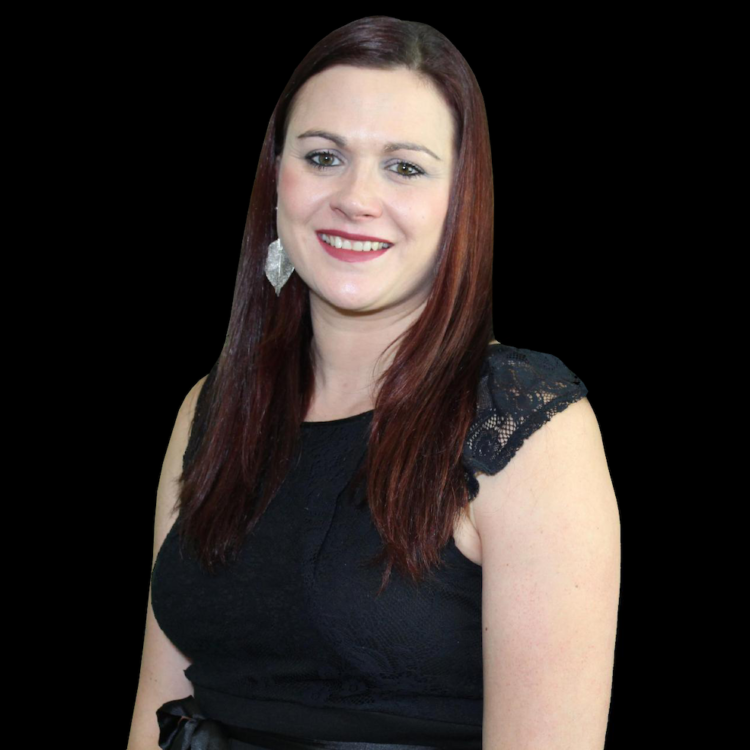 Six Degrees Productions
Lee-Anne Theron
I am Lee-Anne, one of the owners of Six Degrees Productions. I help my clients promote their businesses by creating videos and animations that people actually want to watch. I have been working in the production industry for the last 13 years as an editor, director and animator. I love combining my passion for visual storytelling with business messaging to tell my clients' stories and grow their businesses.
Business Coach, Bloom Business Development
Lisa van Reewyk
Lisa is driven to support people to speak with grace and confidence at every table in their life, from the corporate boardroom to their own kitchen table. Since 2009, business owners & professionals have been hiring Lisa van Reeuwyk to show them how to make more money, have more fun and cultivate meaningful change in their lives. Her superpowers include extracting & show casing a brand's secret ingredients, then teaching them how to create eye contact online; while building more profitability into their business model of course.
Lisa works as an executive & business coach, mastermind facilitator, workshop leader, speaker & blogger. She is a mom of two girls, has been doing yoga since 1993 and has fused her passion's in life into her work, specializing in coaching business owners in health & wellness related industries. IG: @BloomLisa
She will be speaking on April 10th at 12noon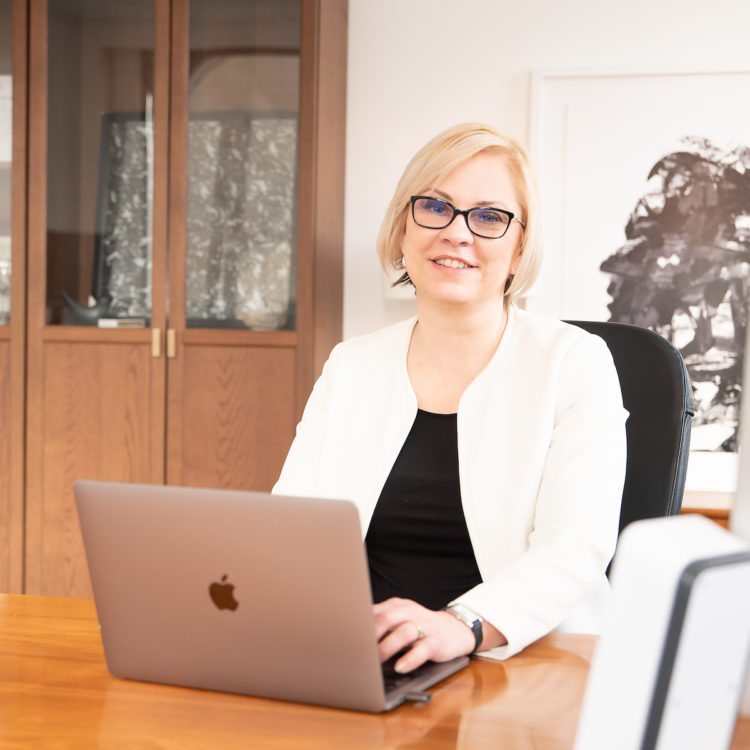 Corporate Lawyer, Kickstart Law
Dawn Deans
Known for treating other humans with as much empathy as she does her beloved dog Finn, Dawn Deans is driven to support business owners in pursuing their business ventures no matter how wild or timid their ideas might be.
Since 2008, business owners have been hiring Dawn to advise them on the many and varied legal issues facing a business, from start up to wind down, and everything in between that might show up on the road to success.
As a trustworthy advisor, Dawn's superpowers include being a keen listener with clear and thorough legal advice on business and trademark matters. Dawn brings years of legal knowledge and business experience to the conversation, with the occasional dose of dark humor thrown in there somewhere.
Creative Director, KIAI Agency
I'm originally a journalist, with a Bachelor Degree in Communications and a Post Graduate degree in Marketing, Business Management and People Management. For the past 13 years, I've worked as a reporter, chief editor, photographer, designer, PR and brand strategist. In 2016, I published my first book, called "Build Your Brand: The 10 essential steps before launching your business". I absolutely love my work. You can never get bored working with creative minds and I feel like what we do for our clients at KIAI is pretty special.
Parenting Coach,
Linda Clement
Linda Clement, parenting coach and author, long-time La Leche League Leader, former softball umpire and occasional doodler, offers a quirky, insightful view of children and childrearing. From a philosophy of respect for kids to lifelong learning in fields from child development and neurobiology to meditation and nutrition, Linda helps parents see through the cultural clutter for what kids (and parents, and families and communities) really need.
The mother of two grown daughters, Linda wrote her first book, The Way and the Power of Mothering, meditations on mothering, balance and the Taoist Way, as a new-mom present for her sister, Liz, upon the birth of her niece Gabrielle Grace. The original publication was hand-drawn, and it is now available from Amazon as an ebook and paperback. Her second book, Lazy Parenting, parenting a simpler way, is also available as an ebook or paperback, and will soon be followed by her third book, Lazier Parenting, still more simpler parenting. Read more of Linda's writing on her blog, the article reprints, or listen to her podcasts. . .
Linda will be speaking on Monday, March 30th at 12noon
Juuga Marketing
Since 2008 Humphrey Ng has been a leader in the new standard of how we do business. With a proven online marketing mix and specially designed web tools, he empowers both small and thriving big businesses to gain ground with/to promote their products to the Asian community. Connecting East and West can be easy and effective when you partner with the right guide to get you to the gateway.Since 2008 Humphrey Ng has been a leader in the new standard of how we do business. With a proven online marketing mix and specially designed web tools, he empowers both small and thriving big businesses to gain ground with/to promote their products to the Asian community. His business and tech savvy also helps Asian, most especially Chinese enterprise to bring their products to the world via an effective online presence.
Click here to watch the replay
This web series is hosted by Franctal Studio, a boutique photography studio owned and operated by award-winning contemporary artist, Caroline Latona