Our Portrait Collections
We have curated an amazing collection of quality art pieces from Italy to Canada.You will find exquisite handcrafted Albums, elegant Portfolio Boxes and timeless Matted Prints. You will be introduced to our finely detailed Wall Portraits that are valuable adjuncts to your home and wall spaces.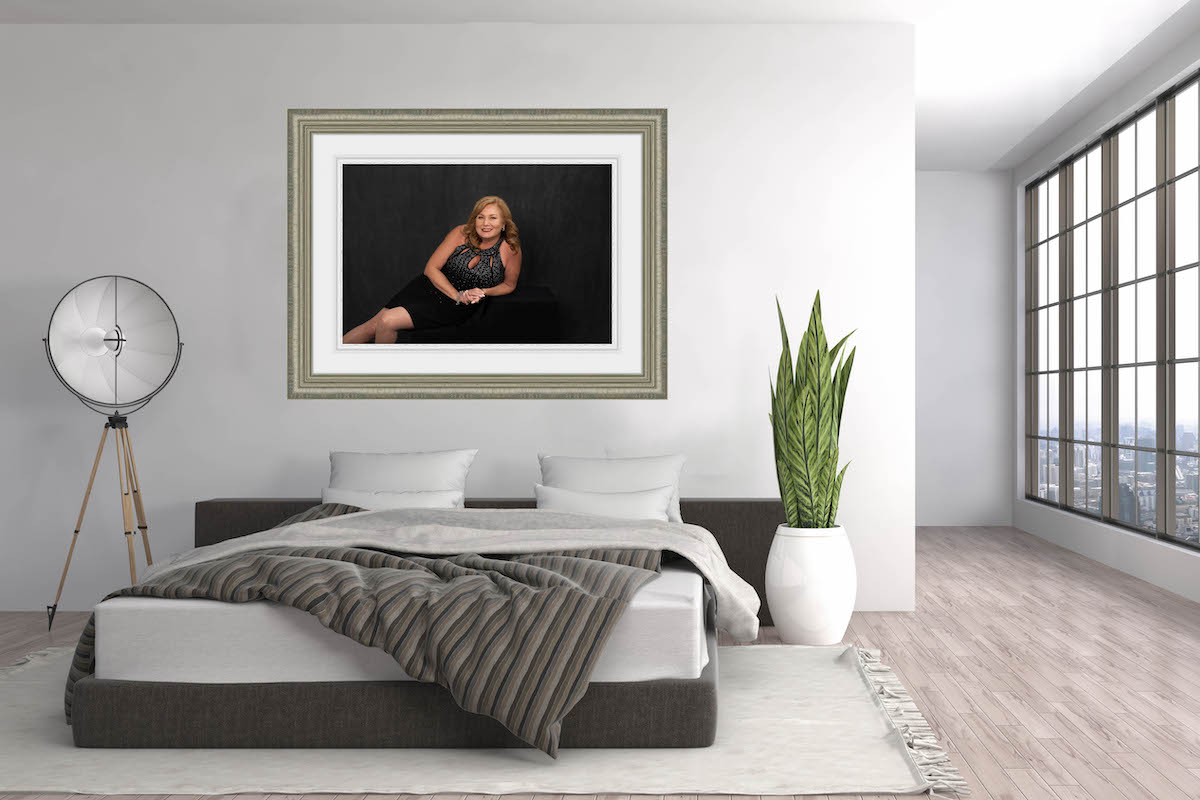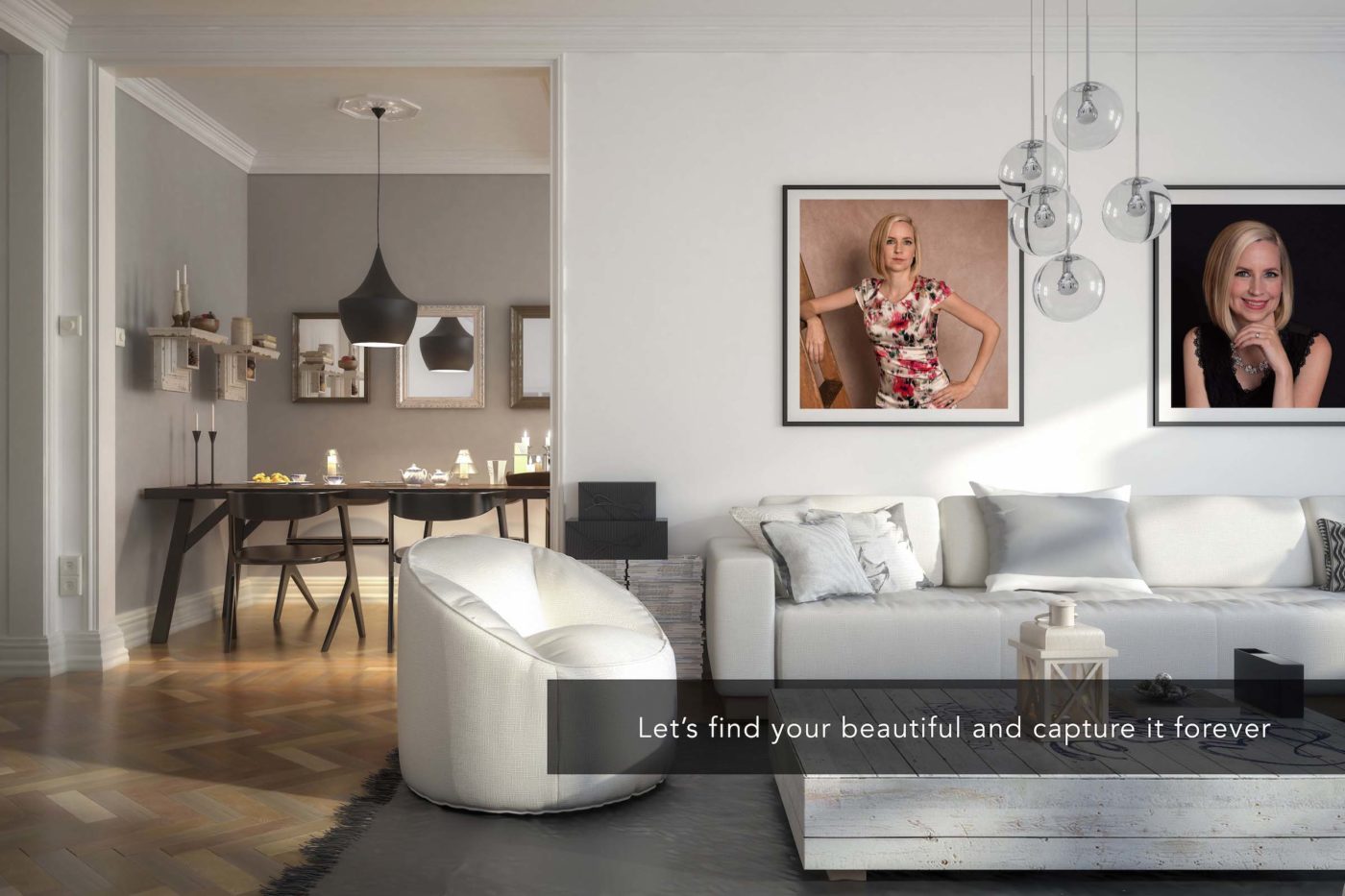 Custom-Framed Wall Portraits
WALL ART PIECES . STARTING AT $690
With high-definition printing and conservation quality production, your portrait is framed with gorgeous mouldings, handmade in Italy and perfectly flattering for your images.  They are protected by glass or shatter-resistant crystal covering rendering it virtually glare-free and will filter UV rays, protecting your art work for decades to come.
Custom sizes available up to 90 inches
Giclee Gallery-Wrapped Canvas
WALL ART PIECES . STARTING AT $690
Your portraits are sharpened for high definition so the details on can be viewed clearly even when you are away from your wall. It is professionally mounted to a solid wood structure and backing, which means it will not sag or warp under normal display conditions. The protective UV coating makes it resistant to fading over time. Simply wipe with a damp cloth to maintain its brilliant appearance.
Custom sizes available up to 120 inches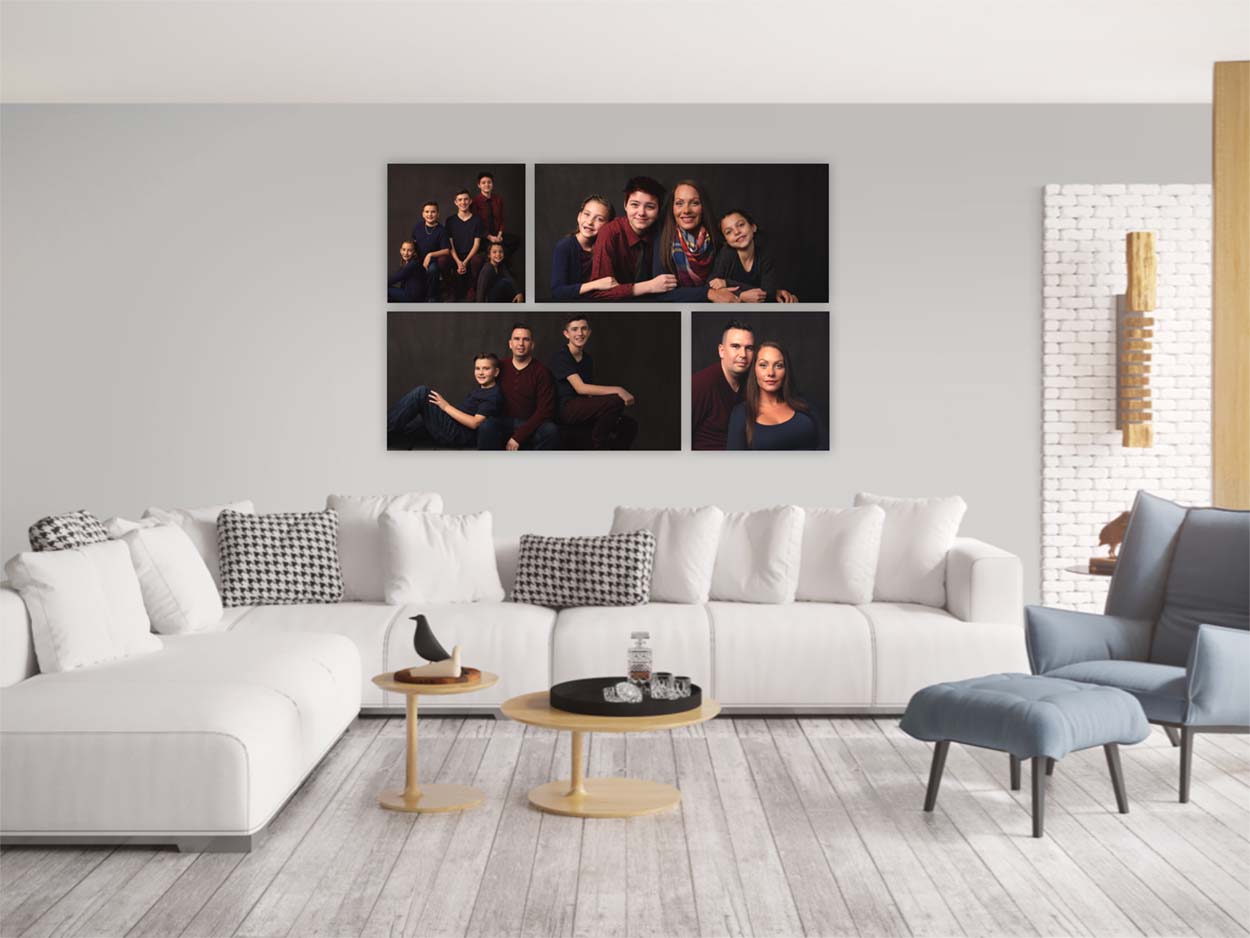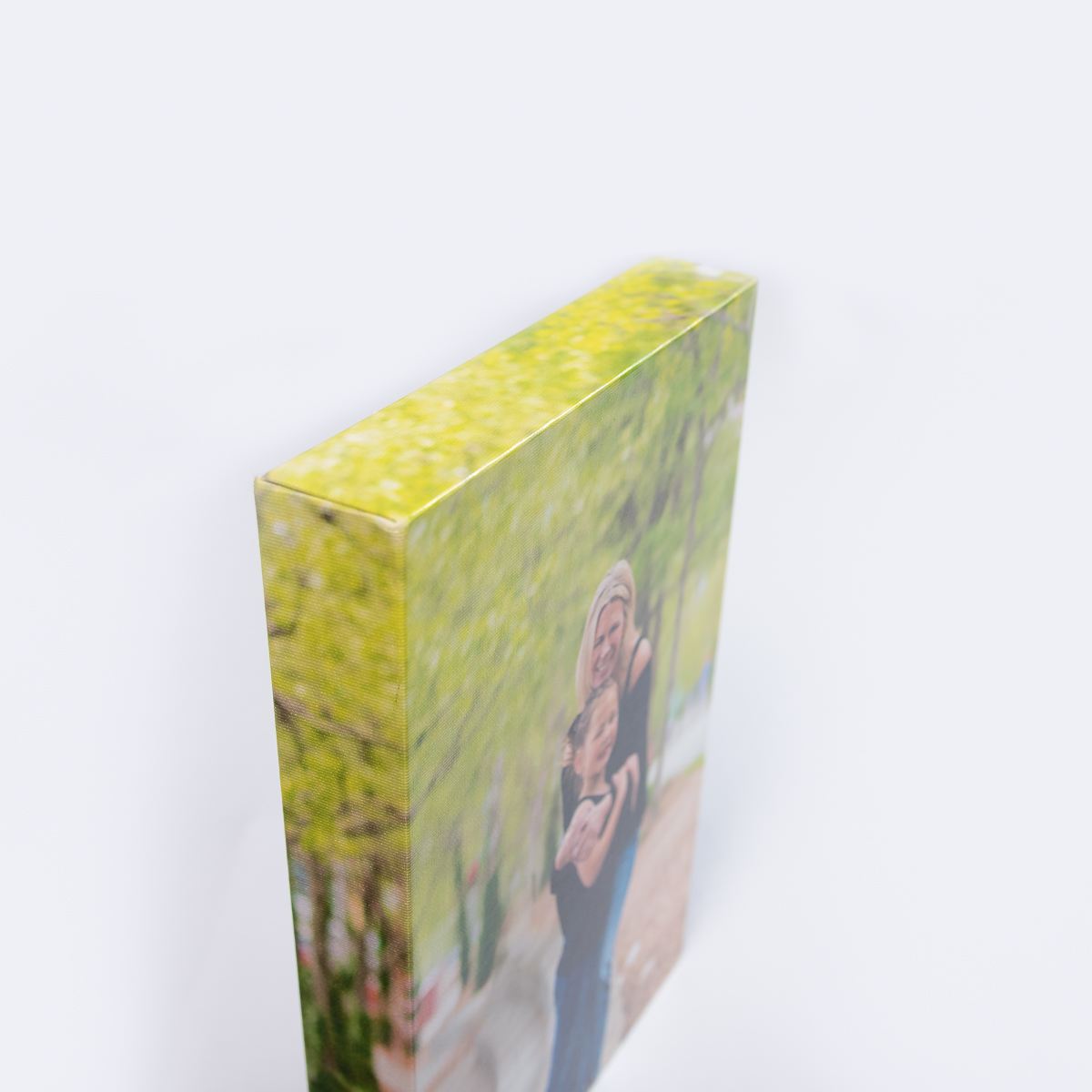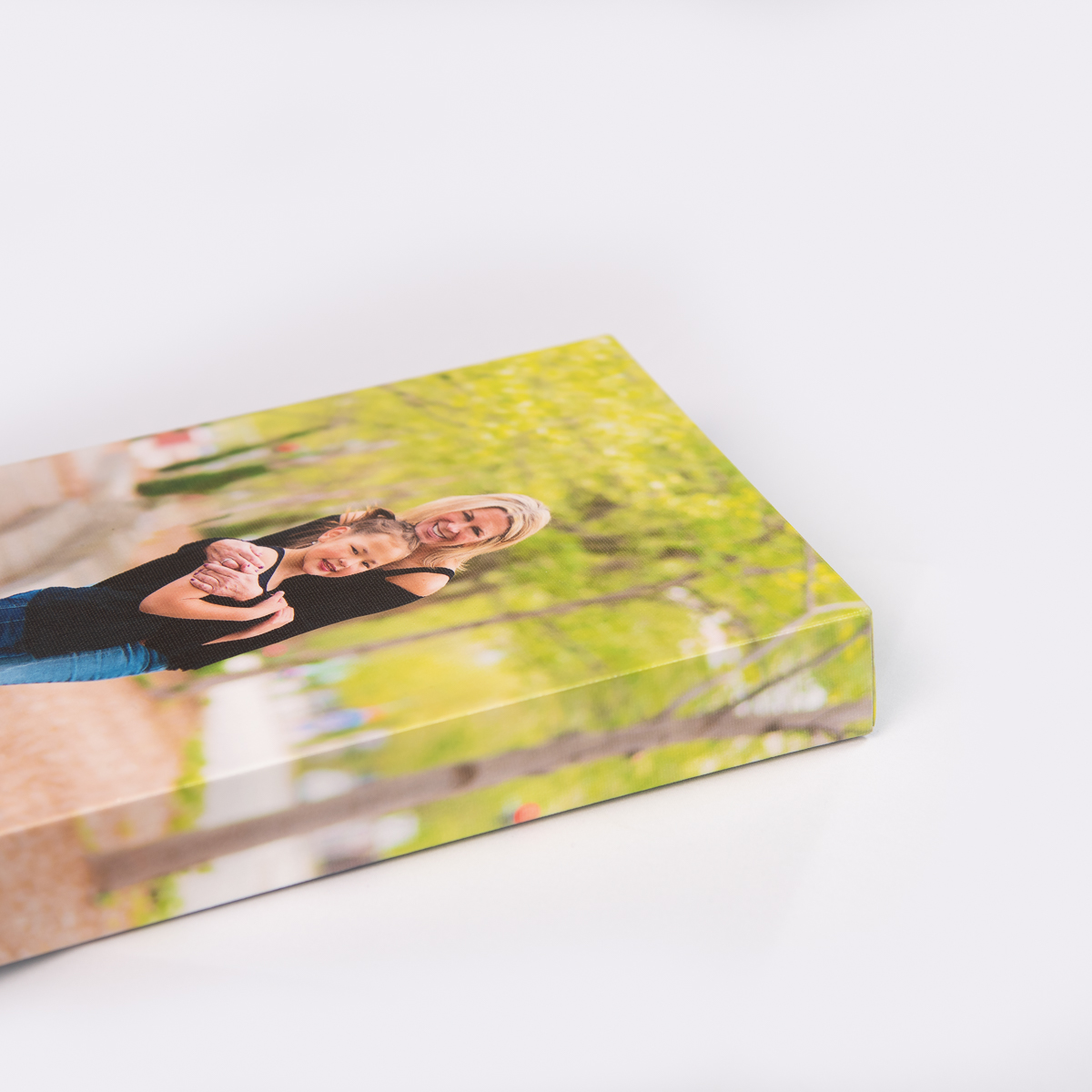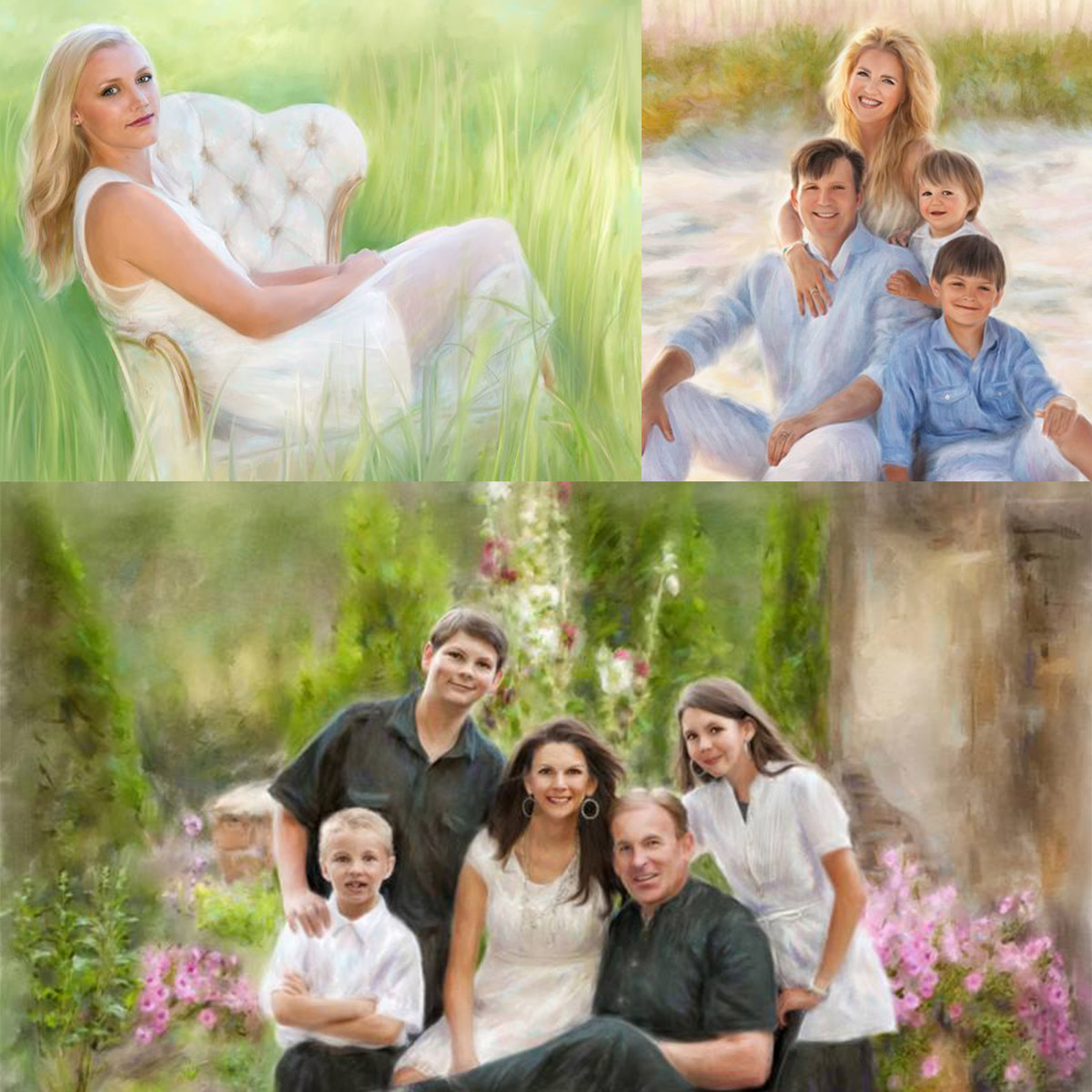 Painted Wall Portraits
WALL ART PIECES . STARTING AT $4890
We put a modern twist on your portraits to create a good balance between the present and the original pieces of art by master painters of old. These beautiful pieces are carefully curated, hand-painted and crafted by the best professionals in the industry and produced on conservation quality materials. They are graciously finished with brush strokes. These exclusive pieces will be the show-stopper in your homes.
Available in 20" and more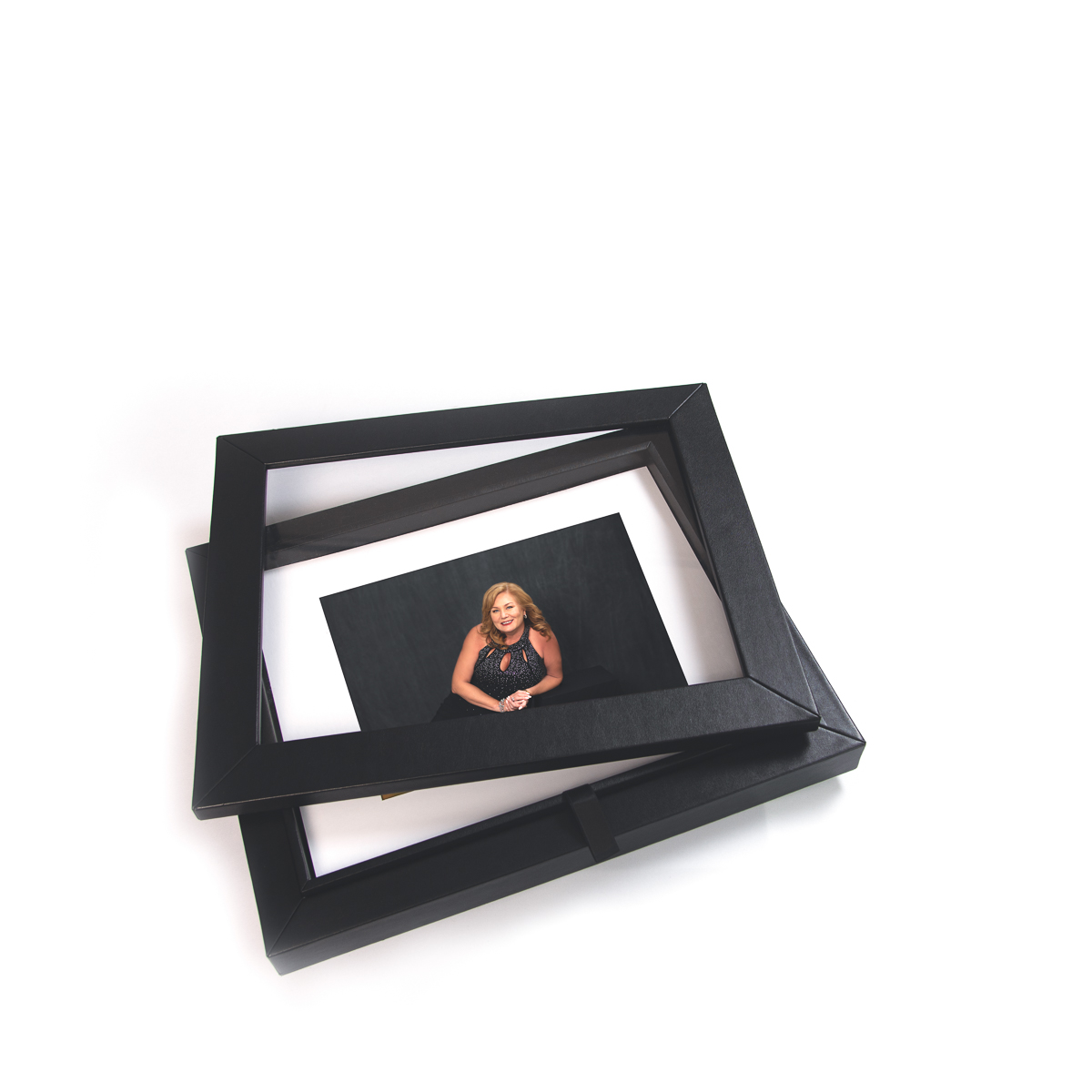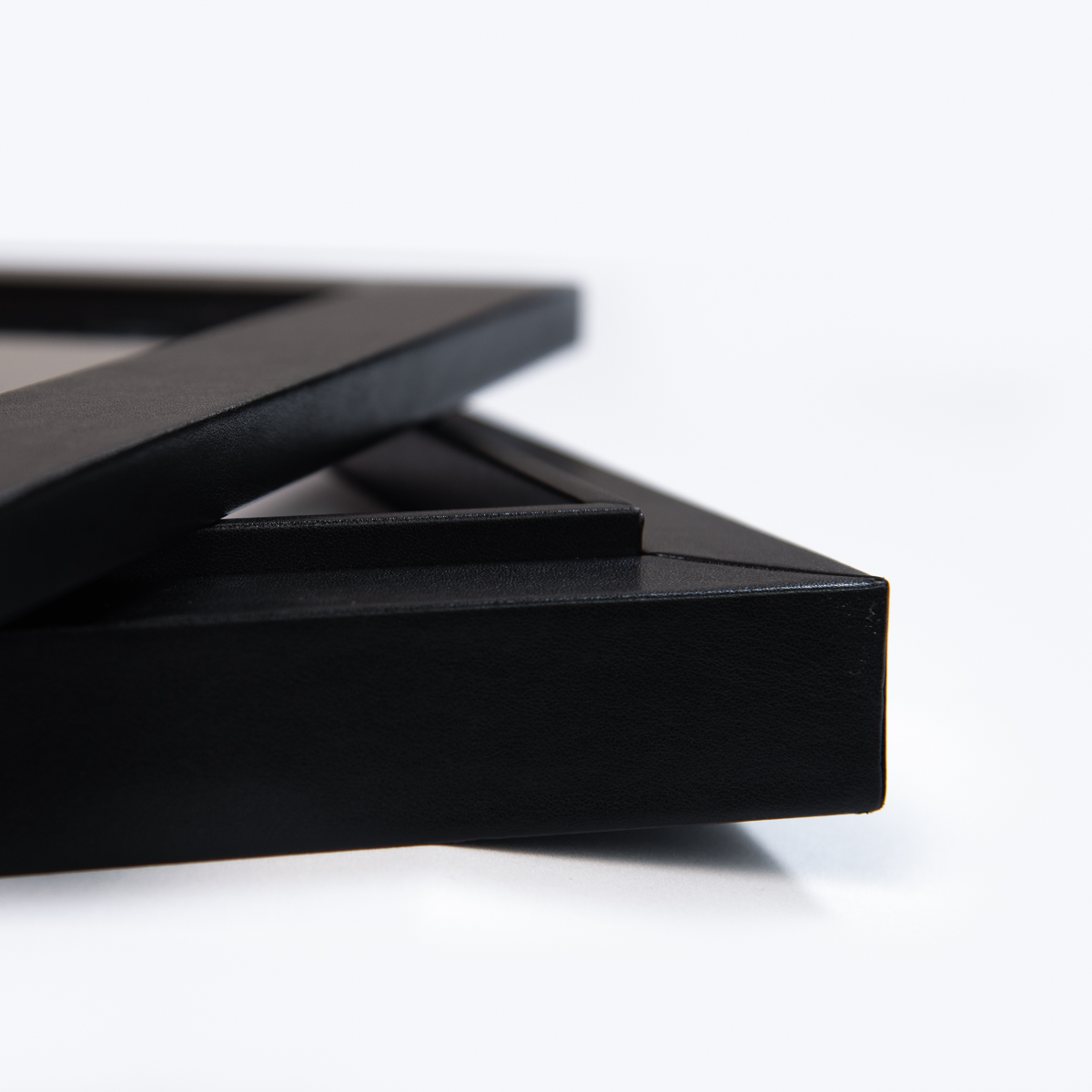 Portfolio Box
TABLE/MANTLE DISPLAY . STARTING AT $1200
Preserve and showcase your portraits at the same time in this handcrafted box finished made in Italy. It's a frame, it's also a box. Each box is custom-made to suit your decor and favourite colours. It fits 10 - 25 portraits and is accompanied by matching digital files. Our portfolio boxes are often referred to as the 'lose album'. They allow you to have all your portraits in one box.  Display your portraits on shelves or mantel in your home and change them out from time to time. You may also gift portraits from your box to family members and friends.
Available in 2 size options
Heirloom Album
COFFEE TABLE/MANTLE DISPLAY . STARTING AT $1500
Our heirloom albums are available in a micro leather (leatherette), linen and crystal cover finish.  They are good options when you want all your portraits in one place and you know you are going to want to pick it up again and again and share with friends and family. The upgraded finish will stand the test of time and look beautiful for years to come even with repeated handling. Upgrade to a crystal cover album or finish your album with Swarovski crystals and let it be THE conversation piece in your home when your guests view it.
Available in multiple size options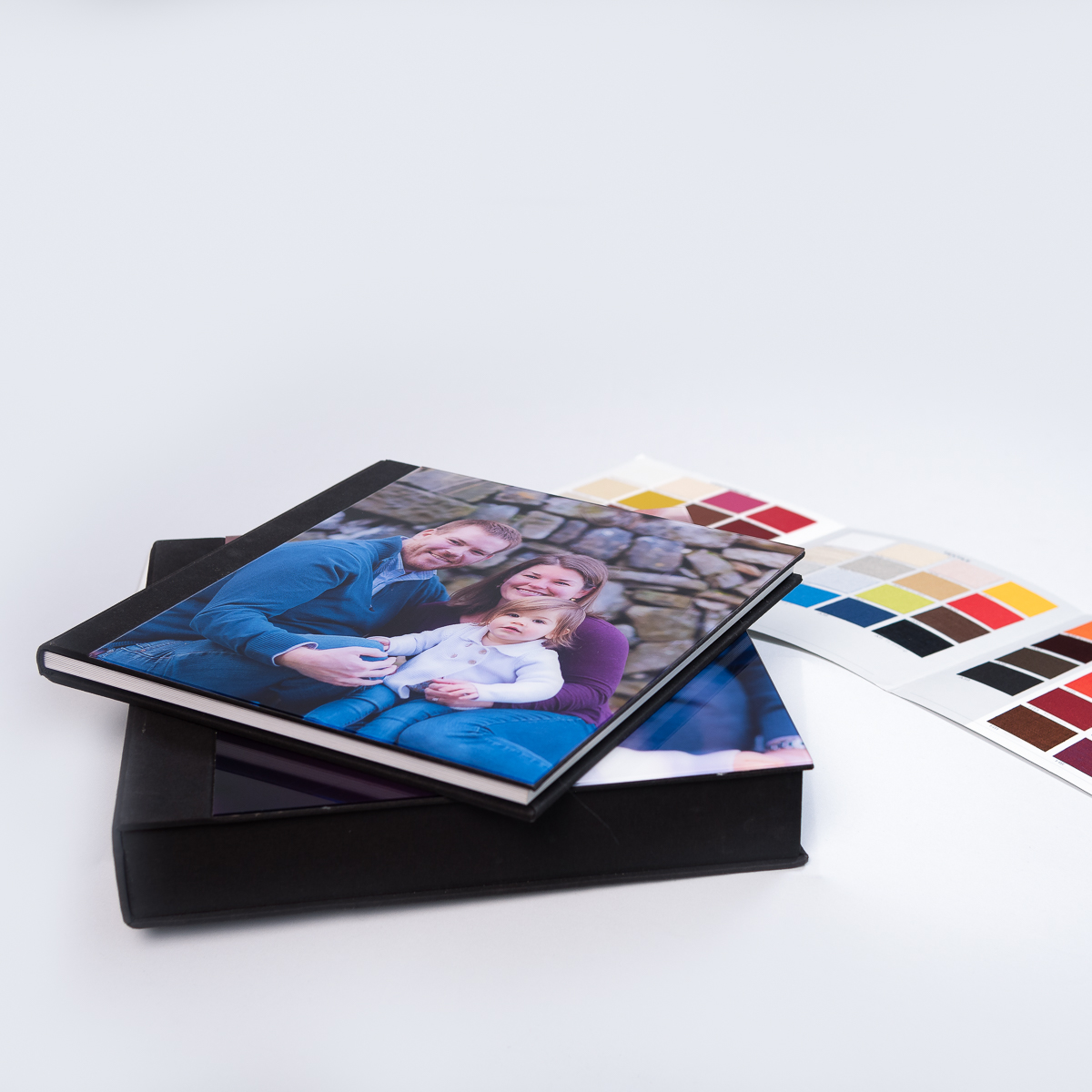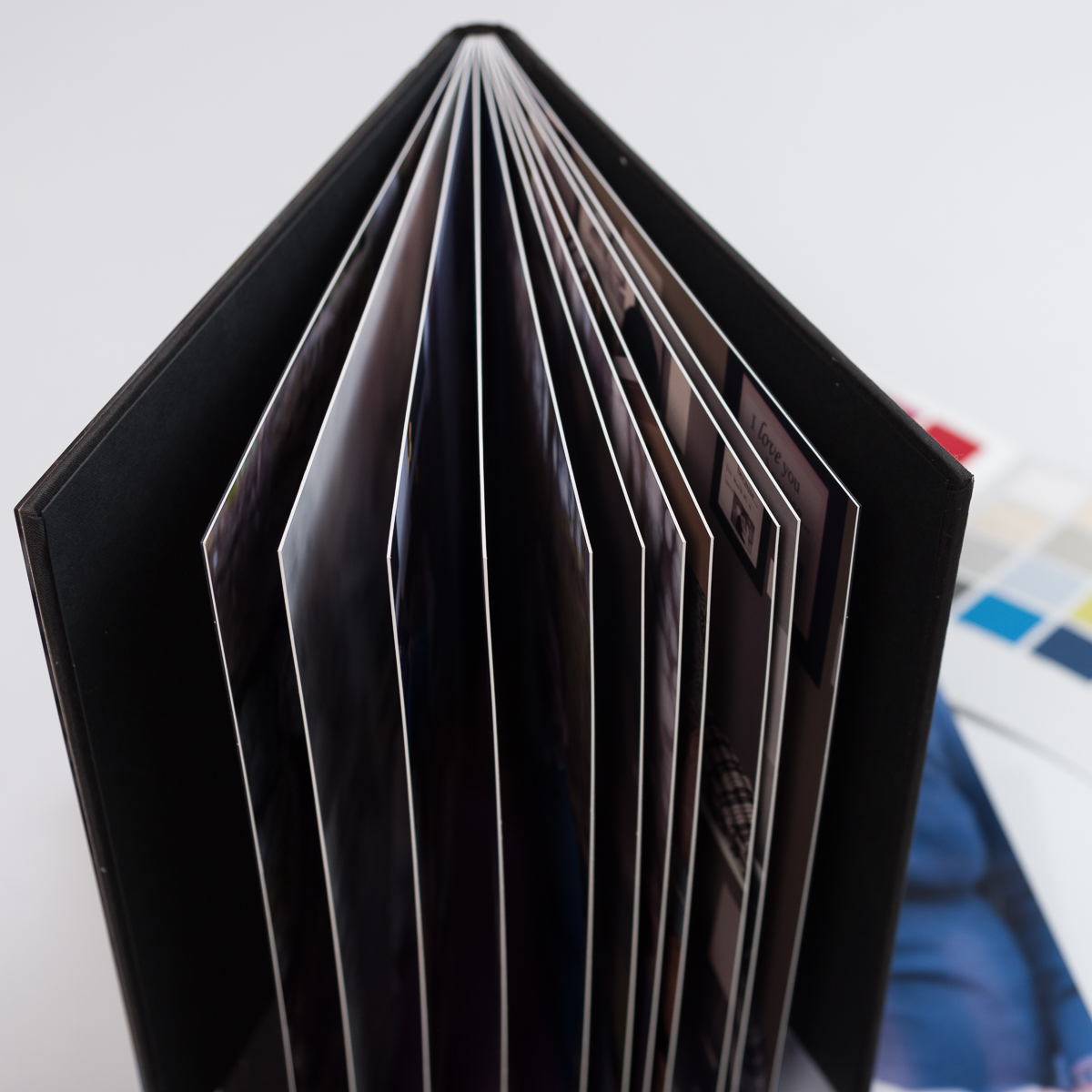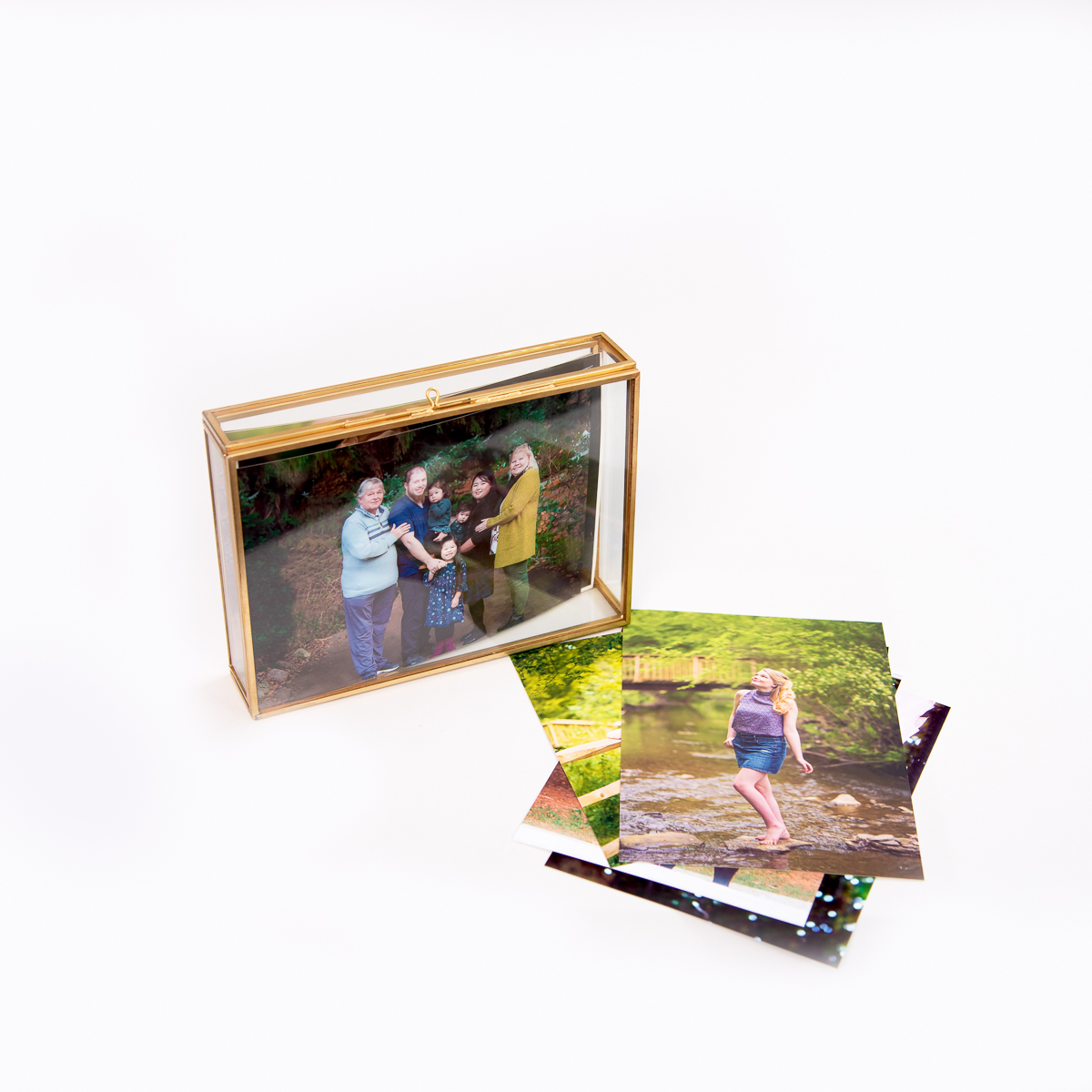 Glass Box - Desk Prints
GIFT PRINTS & SMALL DISPLAYS . STARTING AT $900
After you have selected display items for yourself, gift prints are good gift items for grandparents and friends. Your portraits are produced on premium photographic digital papers with 100% color accuracy; great for skin tones and finished with a layer of archival protective spray. They are presented in quaint glass boxes available in gold, rose gold and black finish.
Available in 3 colour options
Crystal Block Display
TABLE DISPLAY . STARTING AT $70
Our crystal blocks  are perfect additions to the portfolio box and desk print glass boxes. They elegantly display and protect your portraits. You can never get tired of switching out your portraits in the display from time to time. Choose between our magnetic display for gift prints and the slide-in display for your archival matted portraits.
Available in 2 size options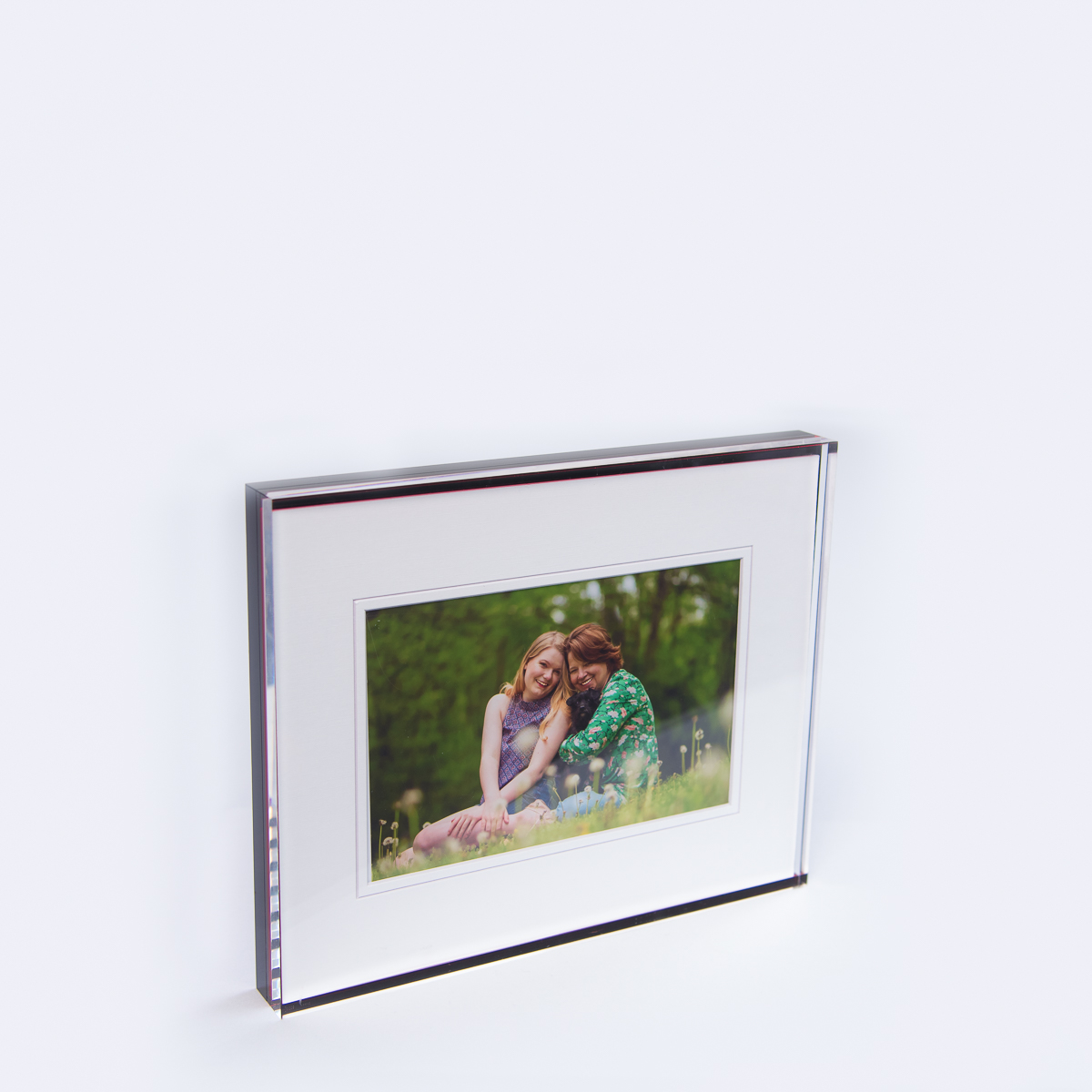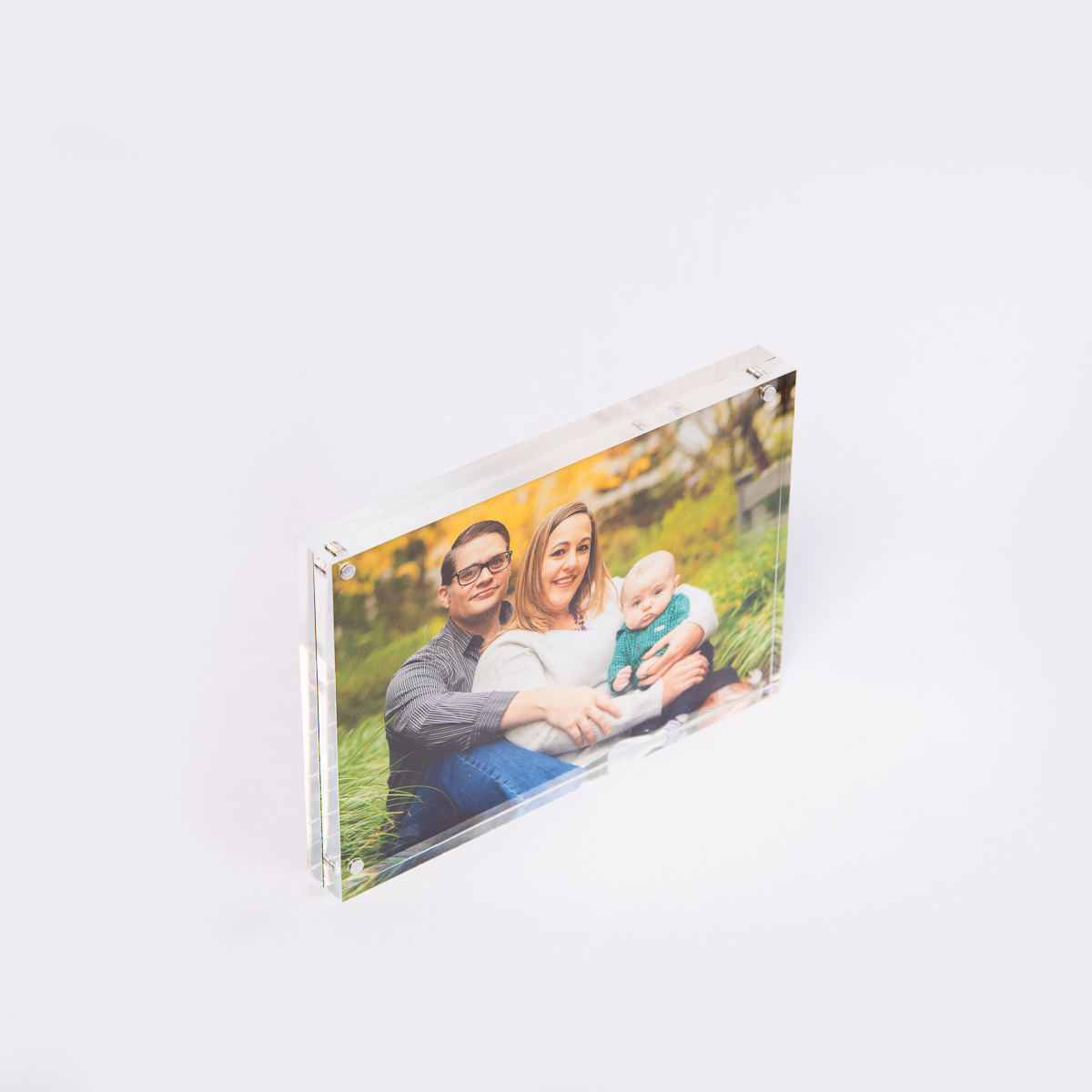 All keepsake items are produced with top quality photographic materials to ensure you treasure your portraits for a lifetime, and pass them on from generation to generation. You can enjoy advanced purchase credit during your planning meeting, payment plans options and beautiful savings when you order your items.  Social media files are complimentary for most collections for  sharing with friends and family. There is no requirement for photo credit when you share on social media. However, we do appreciate it when our clients tag us as they share with friends and families.