Our 4th annual TCW SESSIONS NOW OPEN
Register For  The Confident Woman Portrait Series 2023
It's your time to be celebrated!
Click the button below to get started. 
Since 2019, we have celebrated hundreds of amazing women, like you. This year, we are celebrating 50 Fabulous40Plus Women. It's time to shine the light on YOU, celebrate who you have become and share your wisdom and beauty with the world, and with younger generations coming after you! It's time to say YES to you and be one of the Confident Women celebrated this year.
You're now in a stage of life where you know what you want and go after it. You can speak your mind confidently, live life on your own terms and you are achieving many of the things you've always wanted to. Are you ready to celebrate your journey and achievements, and re-write your perception of yourself?
 As we grow older, we tend to feel like we're becoming invisible as other things in our life take the lime light. Then comes the silver hairs, the wrinkles and a new body that's different than we might be used to. But we forget how much we've grown in wisdom…in strength…in resilience to face the world. This is what THE CONFIDENT WOMAN is about!
 Each woman selected will receive a portrait experience worth over $650 including:
❤️Wardrobe + Concept Consultation to Plan out your session
❤️ Professional Hairstyling & Makeup Artistry 
❤️Full Guidance on your portrait session with posing to help you feel like a model for a day
❤️Choose your style of portraits: beauty, intimate/boudoir, branding – explore it all or bring your loved ones at no additional cost
❤️ Featuring your story in The Confident Woman Magazine + your complimentary copy
❤️ One ticket to the annual celebration gala featuring YOU! 
❤️Your gorgeous photographs ordered separately in the most exquisite display pieces of your choice.
ONLY ONE WOMAN SELECTED EACH WEEK. VERY LIMITED SPOTS AVAILABLE.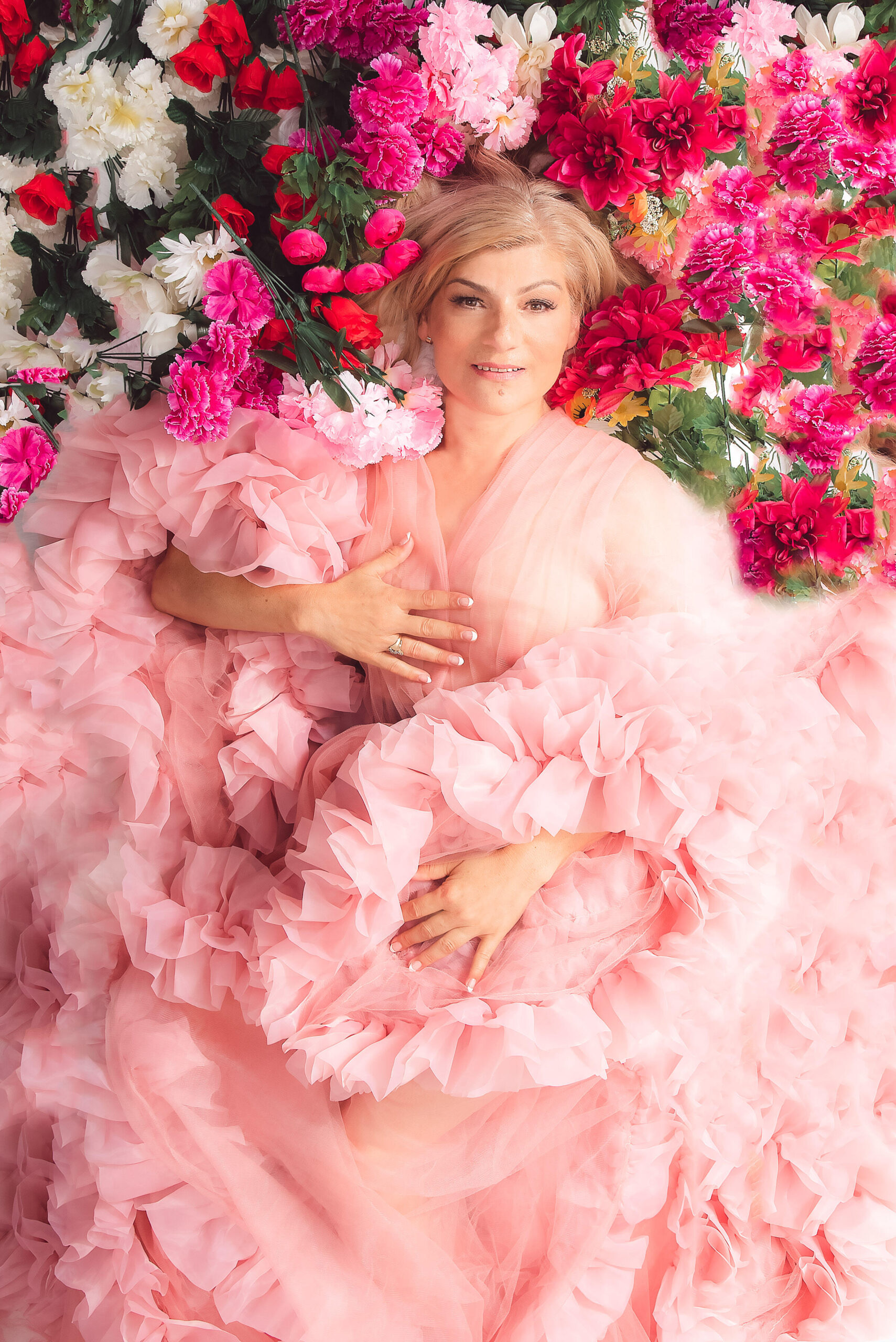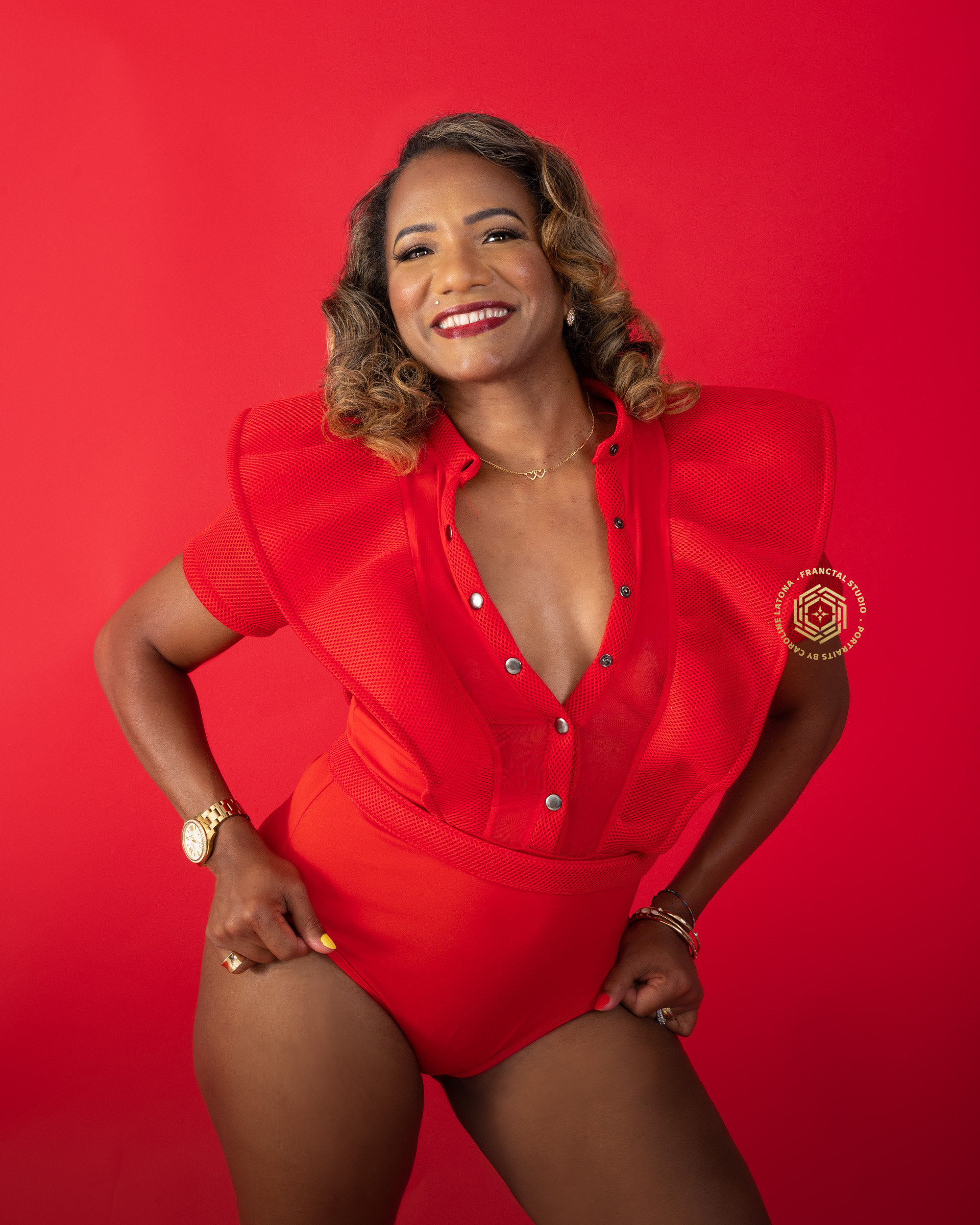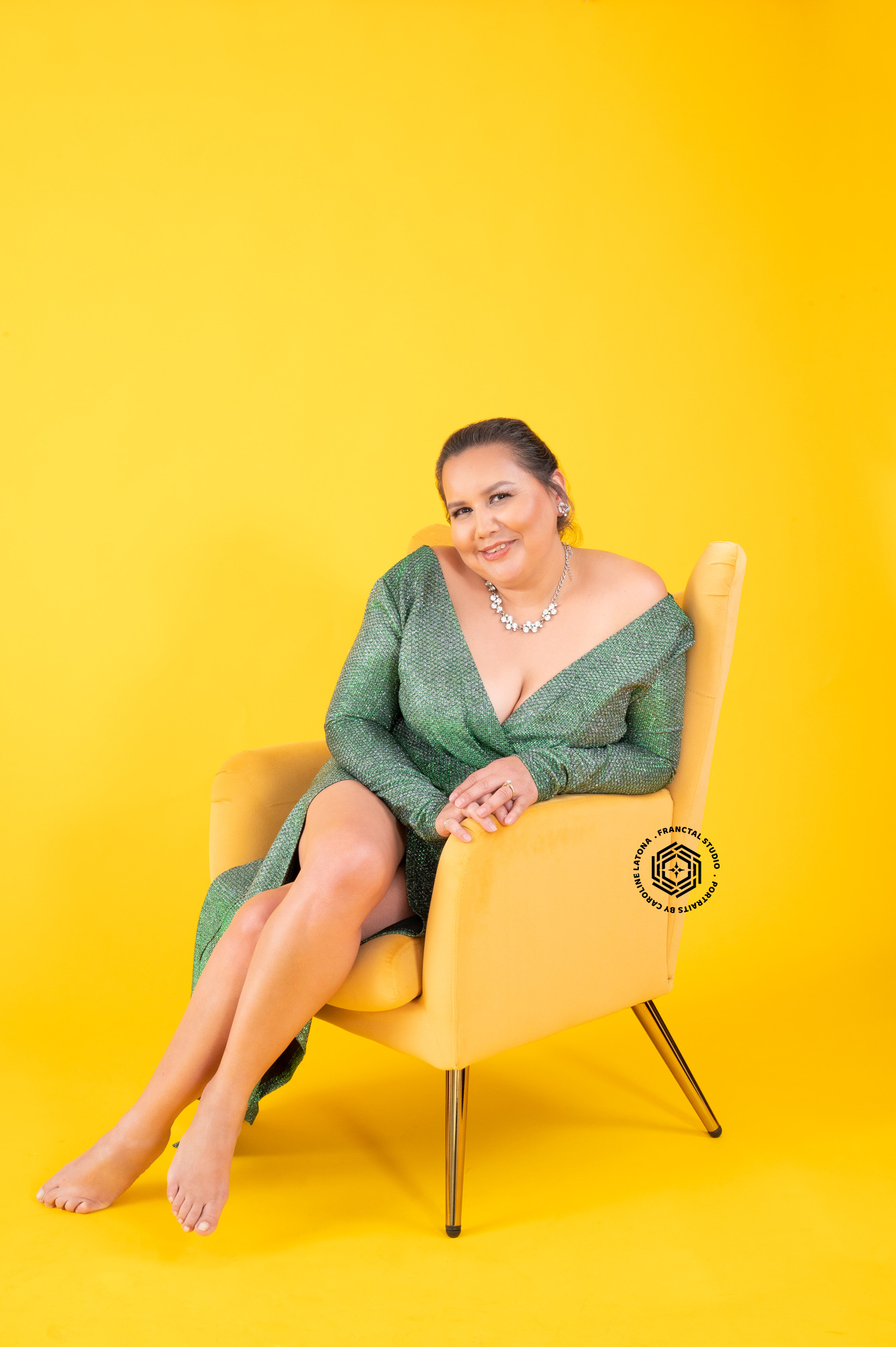 what other women are saying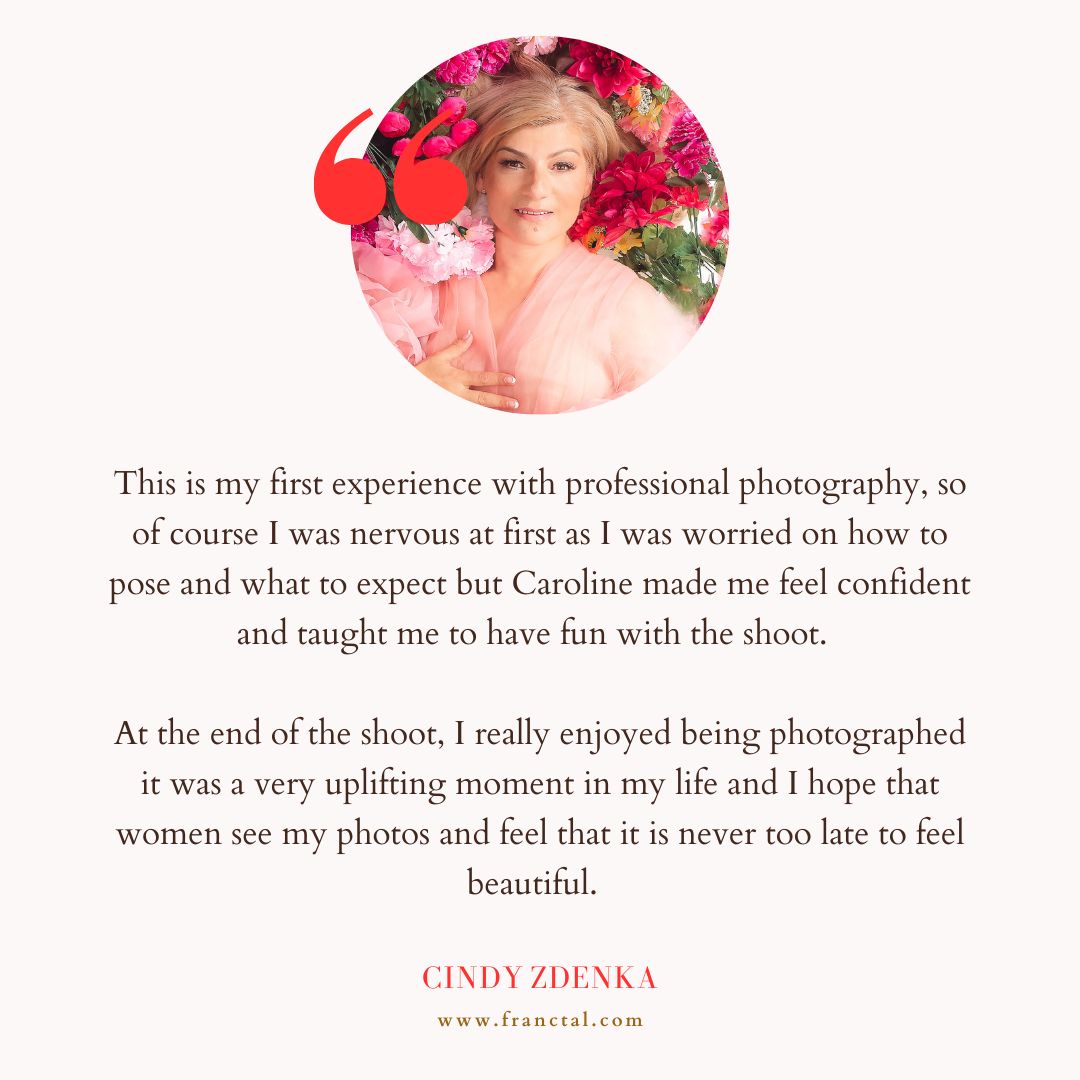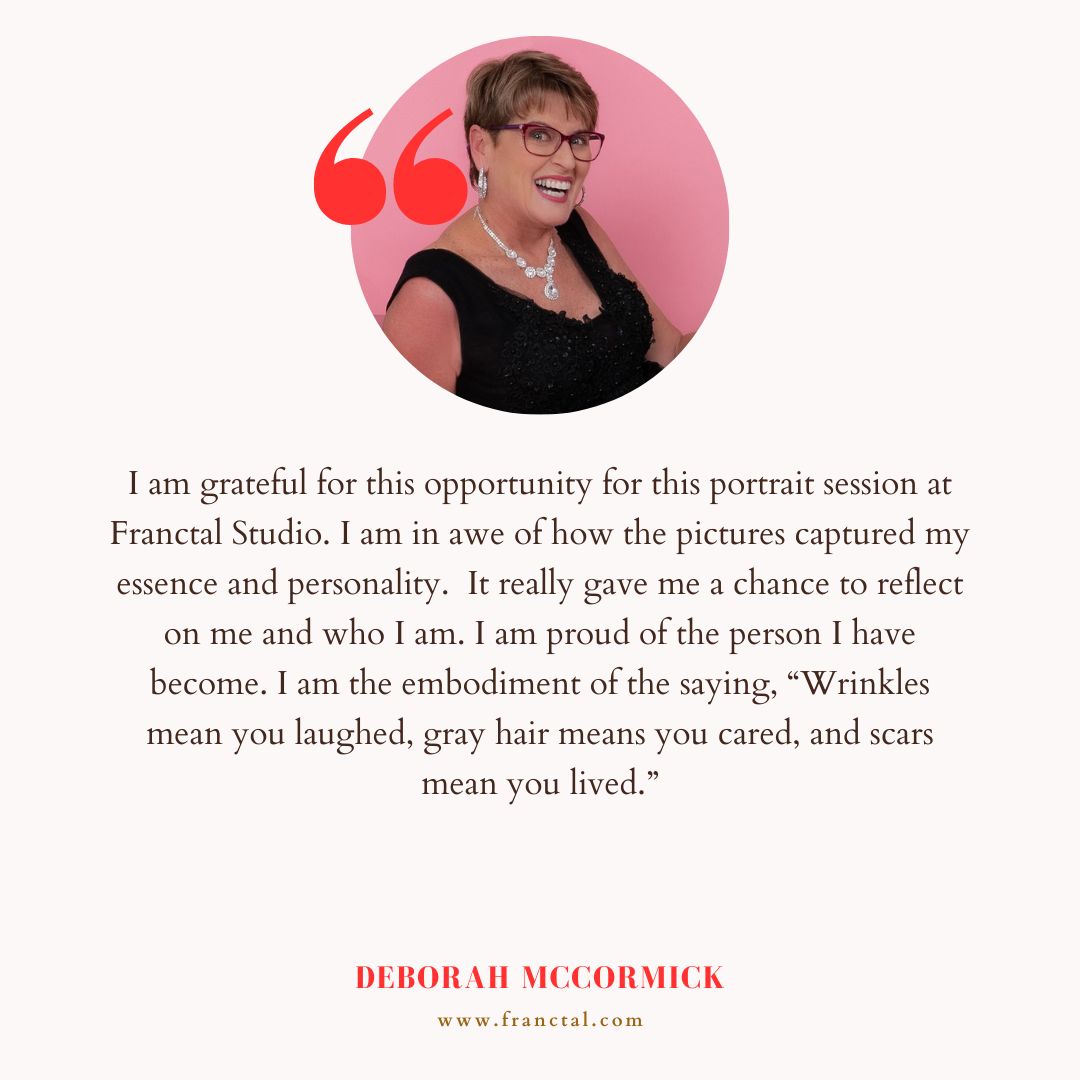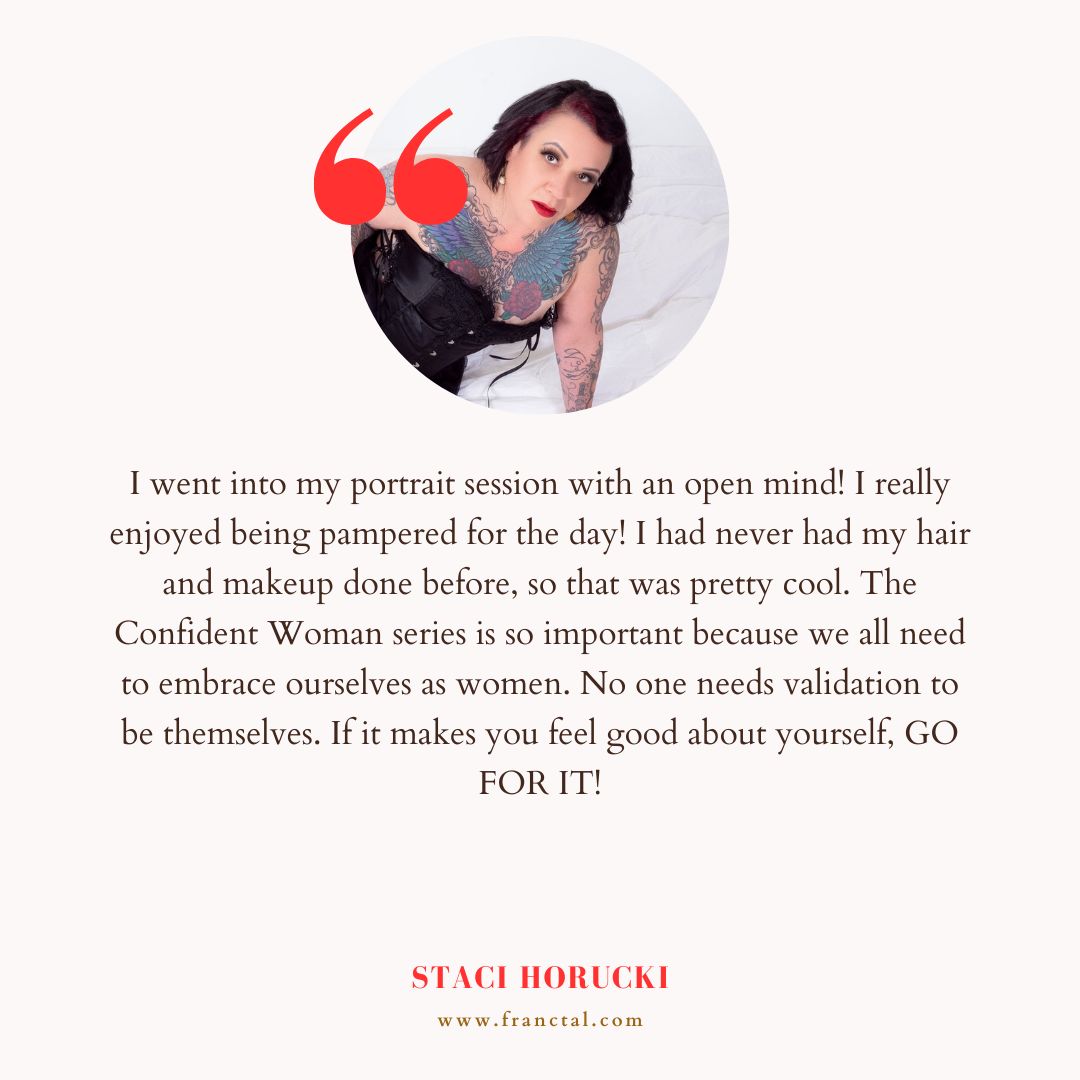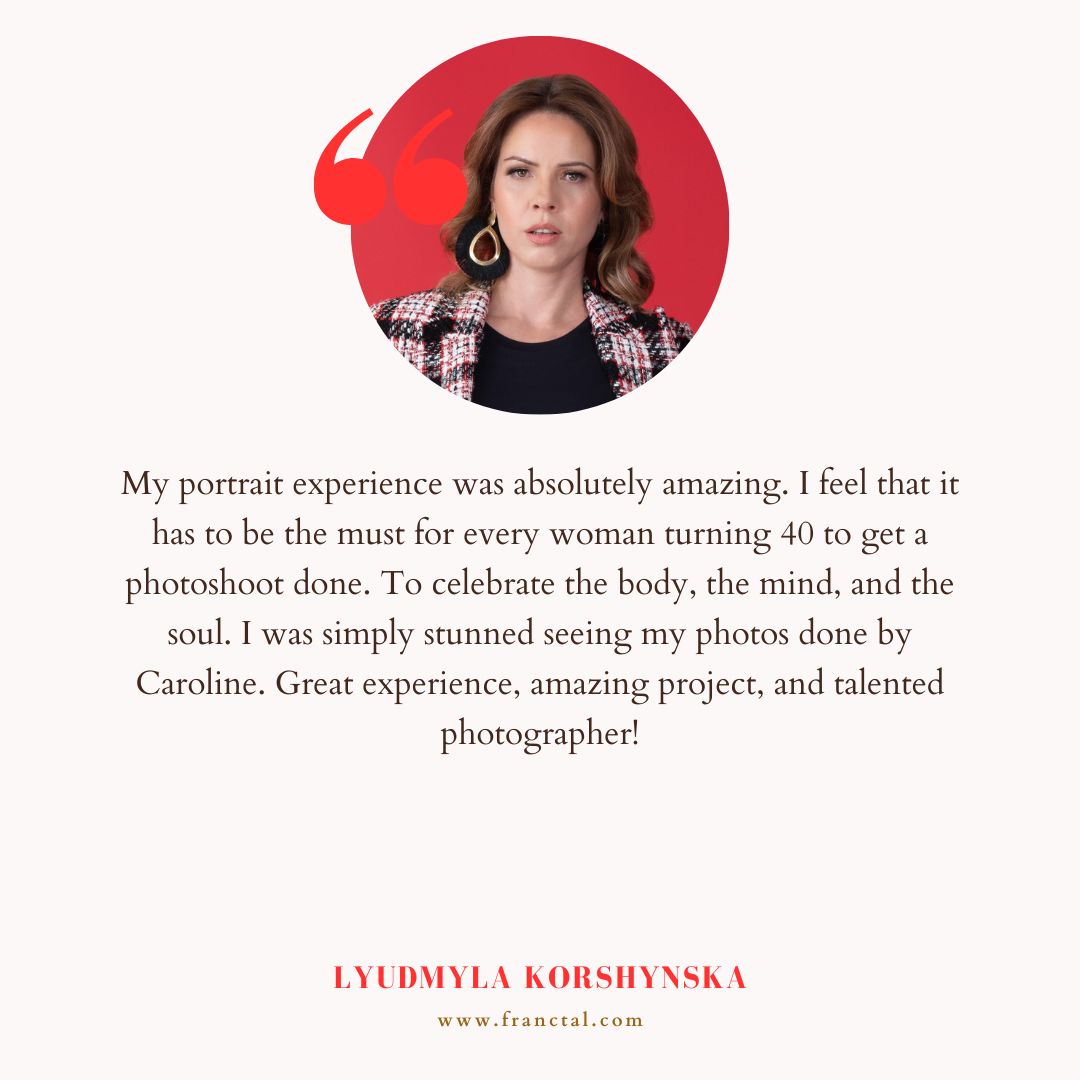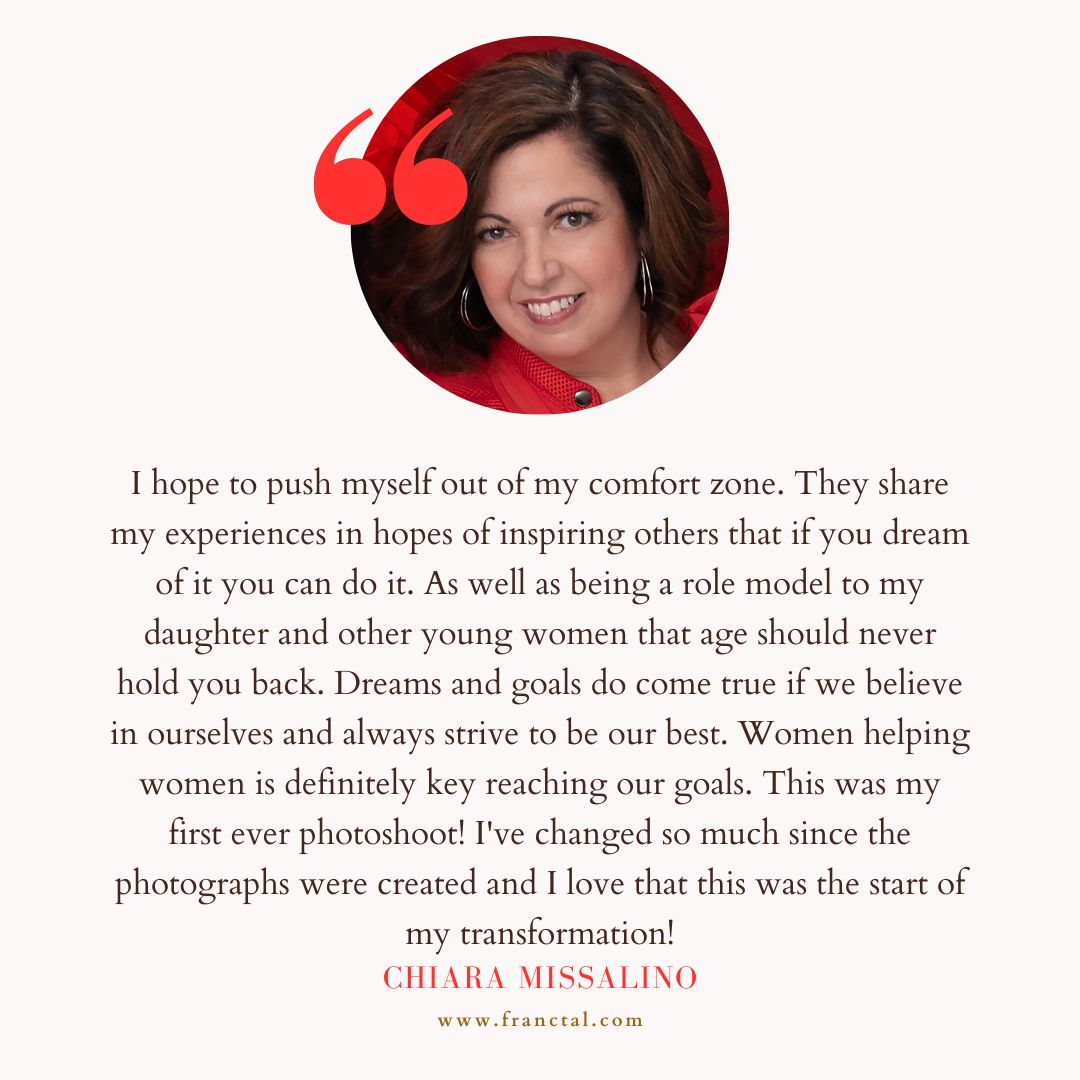 Imagine portraits that help you see yourself the way your loved ones see you, an experience that is totally focused on pampering you, helping you look your best self and feeling like a total BADASS YOU….now imagine coming together and connecting with other amazing fabulous40 plus women and sharing your story to encourage other women going through their life's journey!
All of these women are everyday women, like YOU! Teachers, Realtors, Hairstylists, Nurses, Stay at Home Moms, etc. This is a beautiful gift for yourself. A powerful experience, a confidence booster and a way to se the beauty that others see in you. You only need to show up and trust the process.
If you haven't already, fill out your details above to be entered into the portrait special.
Filling out this form will put you one step closer to your unforgettable luxury glamour portrait experience.
Once you have registered, we will notify you of next steps by text and email and you will be invited for your style consultation/studio tour. We will also book your actual session date and consultation date. We will take the time to get to know you so we can create befitting portraits that celebrates who you are! You choose your style of portraits glamour, boudoir,  branding or everything!
We have photographed hundreds of women and know how to make this a fun experience you will never forget. So breathe, relax and trust that we have everything under control.
Your session will be full of laughs and memories to last a lifetime. Immediately after your session, you will have your personalized ordering appointment. Digital Products and Finished Art pieces are ordered at this time. It will be exciting!
...women photographed so far in 2023. are you ready to be one of the 50 fabulous40plus women?
A commitment fee of $99 is required to secure your appointment. You will be able to order your photographs, following your session. Finished portraits are available in sizes and styles for a variety of tastes and budgets – and you choose your investment in the portraits you love. Individual Art pieces begin at 350 and Wall Art pieces begin at 750. Many of our clients enjoy flexible payment options structured for your convenience.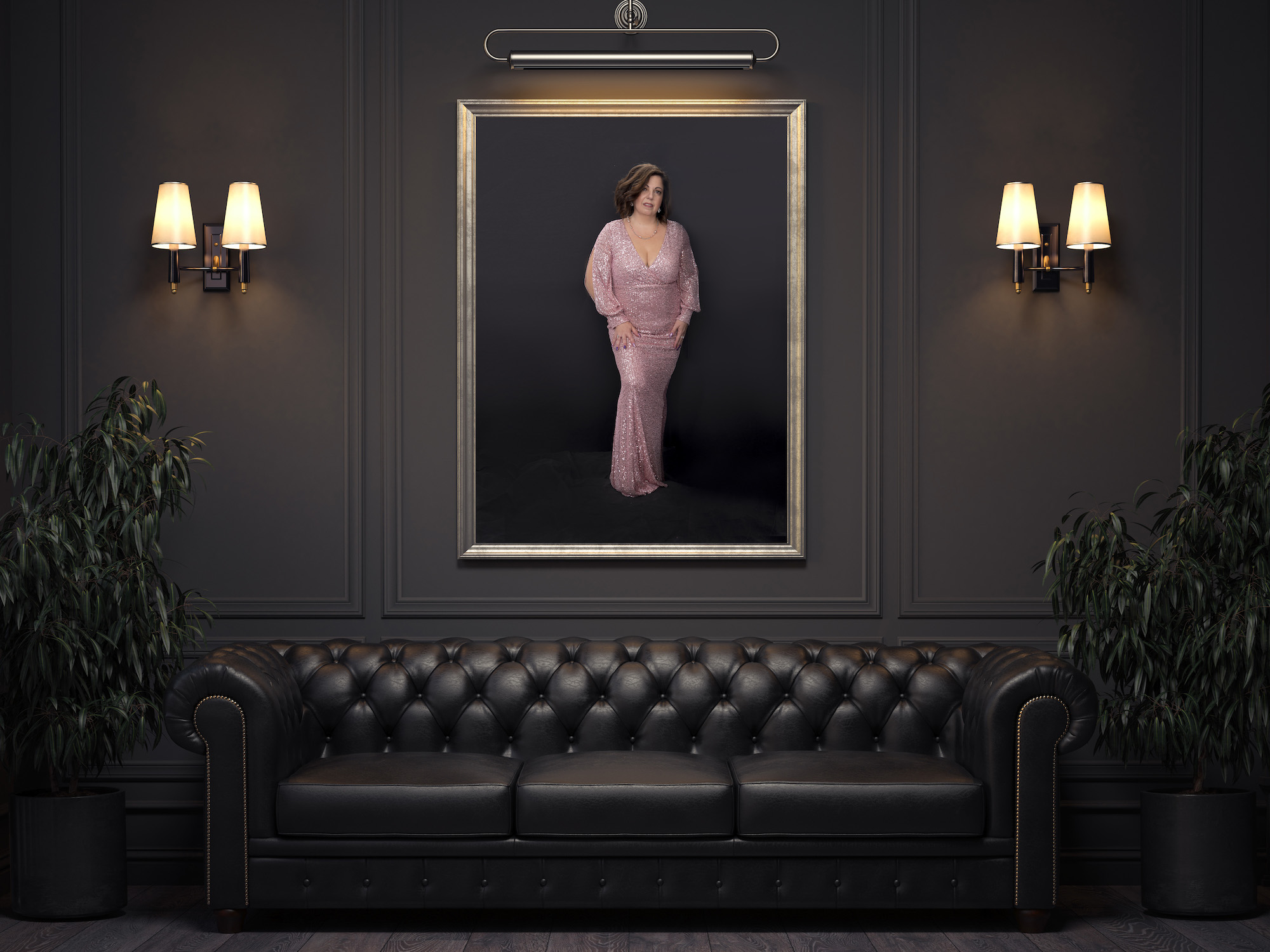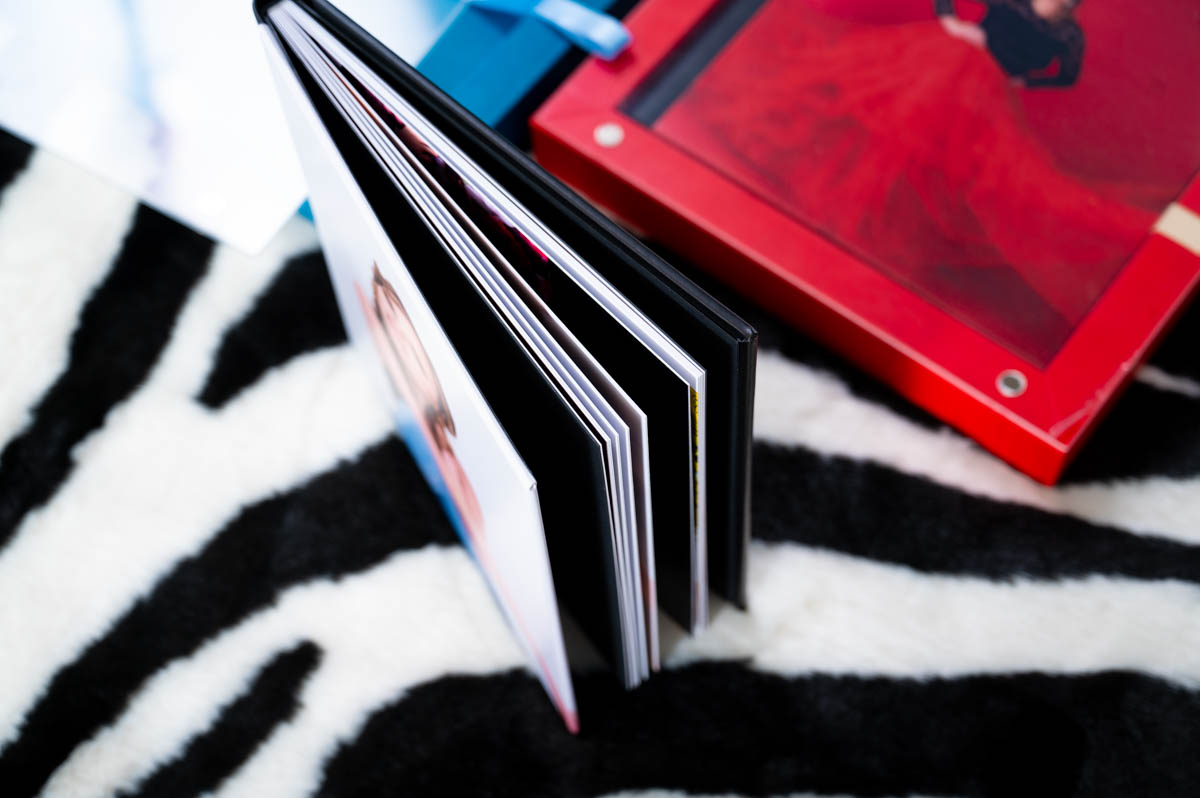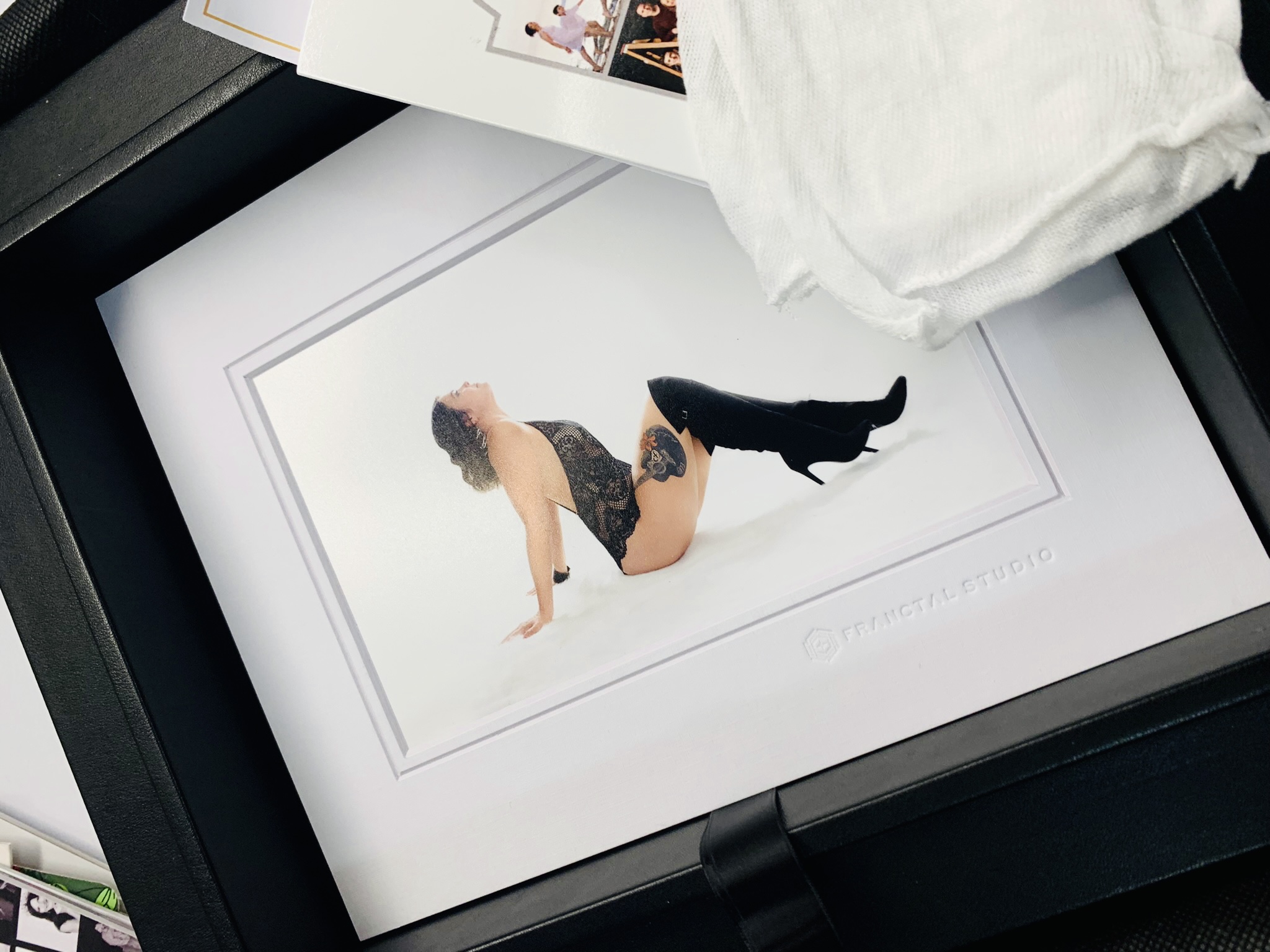 I have never liked myself in photos, so when I saw this opportunity, I realized I needed to jump out of my comfort zone. If Caroline had photographed others who weren't photogenic, then perhaps she could capture my personality and inner beauty. She did not disappoint. From the first moment I met Caroline, she was warm, friendly and accepting. I instantly felt at ease with her. The photo shoot was amazing! It's been a long time since I've done anything just for me. From hair and make-up to my favourite playlist to awkward poses, Wow, I wasn't expecting to like any of them (because of me, not because of her talent). I finally narrowed it down to 8 exquisite photos which perfectly capture my essence. I highly recommend Franctal Studio.
Caroline is a great photographer. She really makes you feel at ease and is able to have you pose that best suits you. It was an amazing day! Never thought I could feel good about myself again but Caroline is awesome at bringing your best forward. That feeling still lasts till now and my shoot was over 4 months ago.
frequently asked questions 
What is included in The Confident Woman experience?
We will start you off with an in-depth consultation/studio tour to plan all the details of your portrait session. We will go over all preparations. It includes your wardrobe styling, professional dry hair styling and makeup application, your session in multiple outfits, professional portrait retouching, and a private ordering appointment. 
Is this a competition?
Your portrait session is not a contest. We're looking for women who are truly wanting to connect with and re-discover their beauty because glamour portraits such as this are truly an empowering experience.  Once you book your session, we immediately begin preparing for your arrival the day you book in, planning your session, making space for you, your hair and makeup, creating custom props/accessories and clearing our schedules so we can bring our A-game and serve you at our absolute best. Since your session is all custom so much goes into the planning and we're unable to schedule more than one custom session a day. Of course, life happens and we get that. In the case of any emergency we will do our best to accommodate rescheduling within limit.
How far in advance should I book my session?
You will receive a call from Caroline or one of the studio associates to book your session and pay your retainer. Your session will be scheduled, at your convenience. Since we run a boutique experience, we're typically book weeks and months in advance. All sessions for 2023 will be completed by September 2023.
Your commitment fee is due at the time of your booking. You will be able to order your photographs, following your session. Some clients want a simple session and spend 700, others want a portrait experience of their dreams and invest in portrait collections. What you spend is totally up to you.
Finished portraits are available in sizes and styles for a variety of tastes and budgets – and you choose your investment in the portraits you love. Finished Art Pieces begin at 350 and Wall Art pieces begin at 750 – you select your choice of wall art pieces, keepsake albums and storyboxes to preserve your story and display your amazing portraits. Many of our clients enjoy flexible payment options structured for your convenience.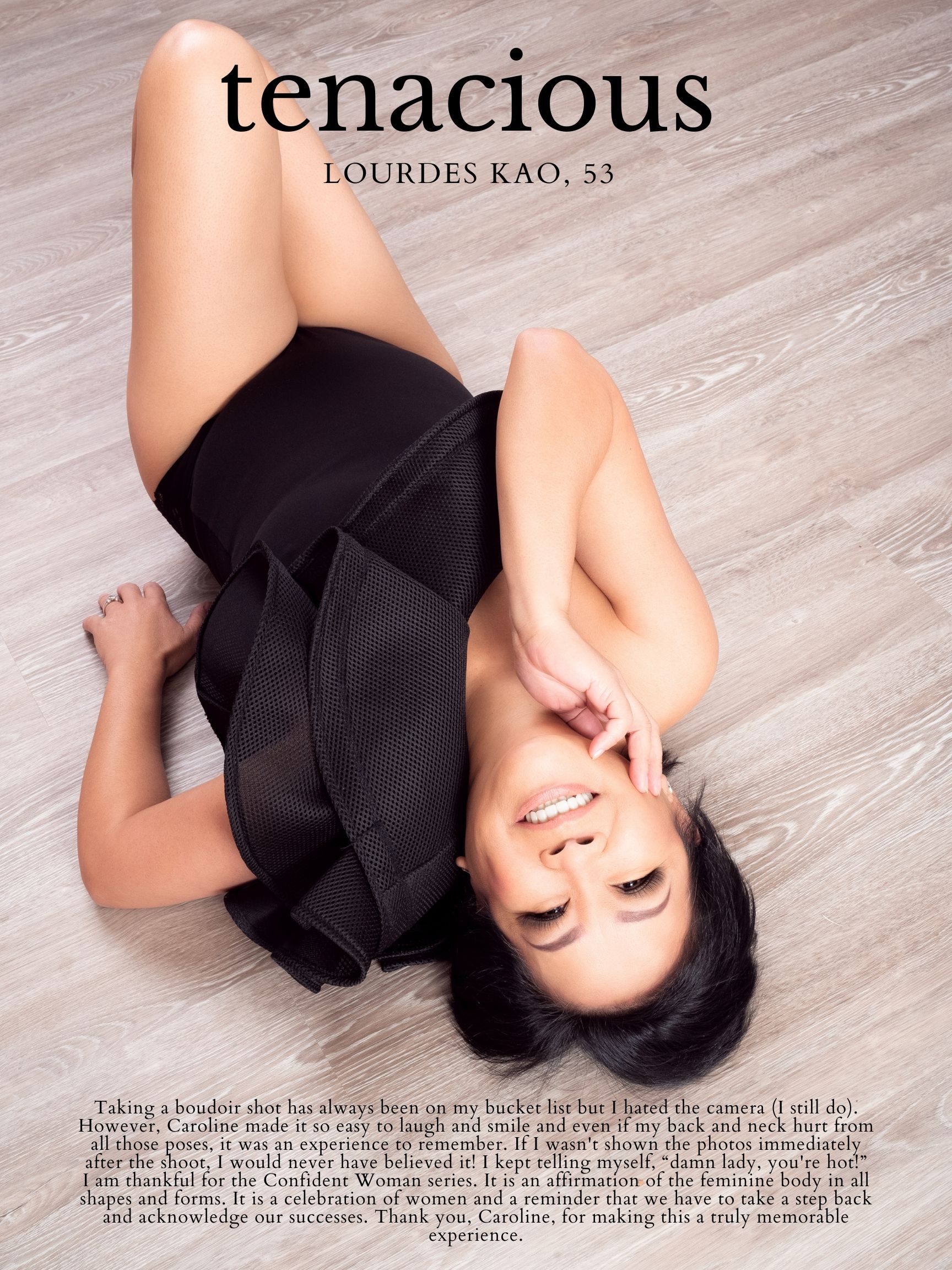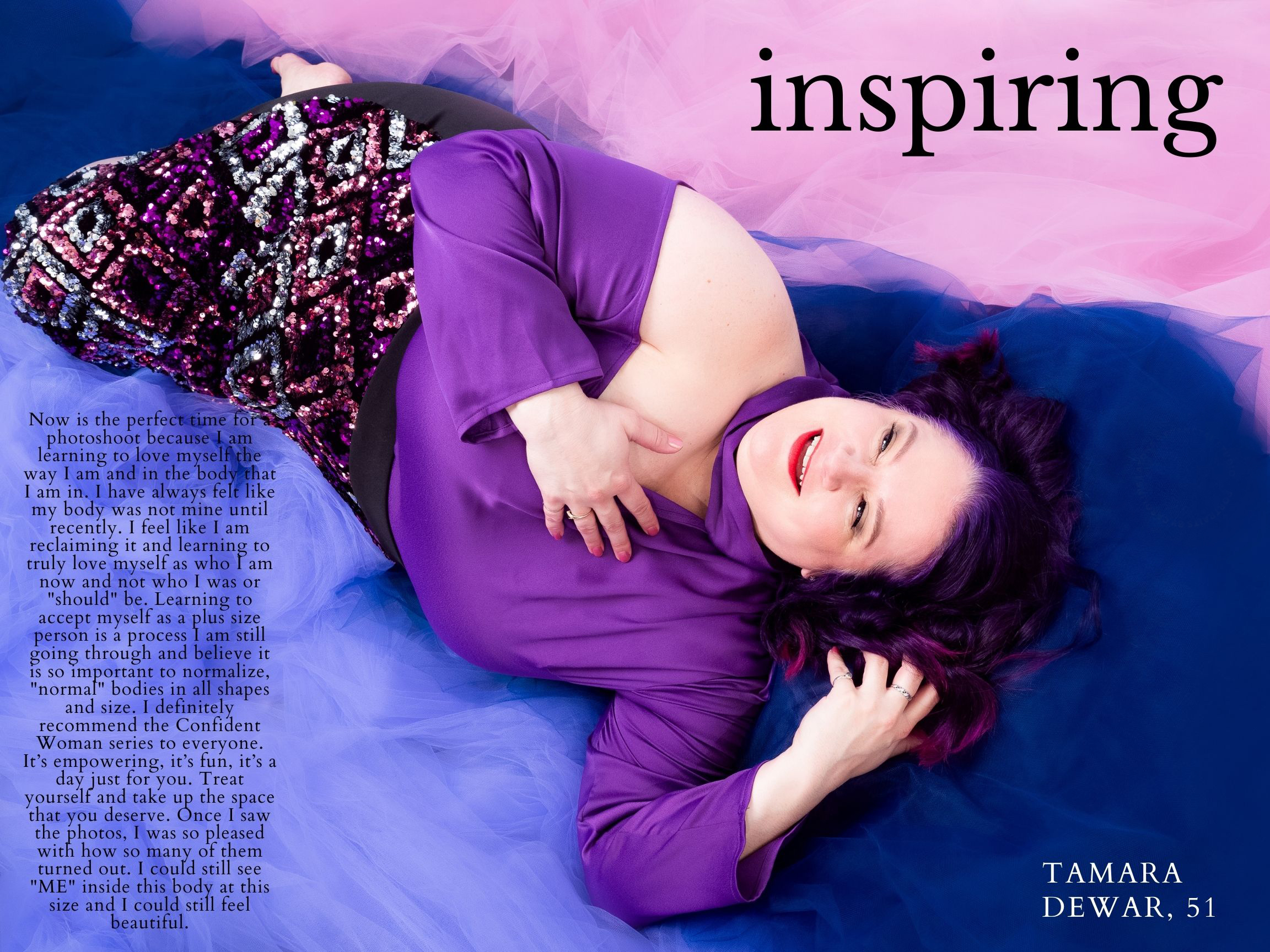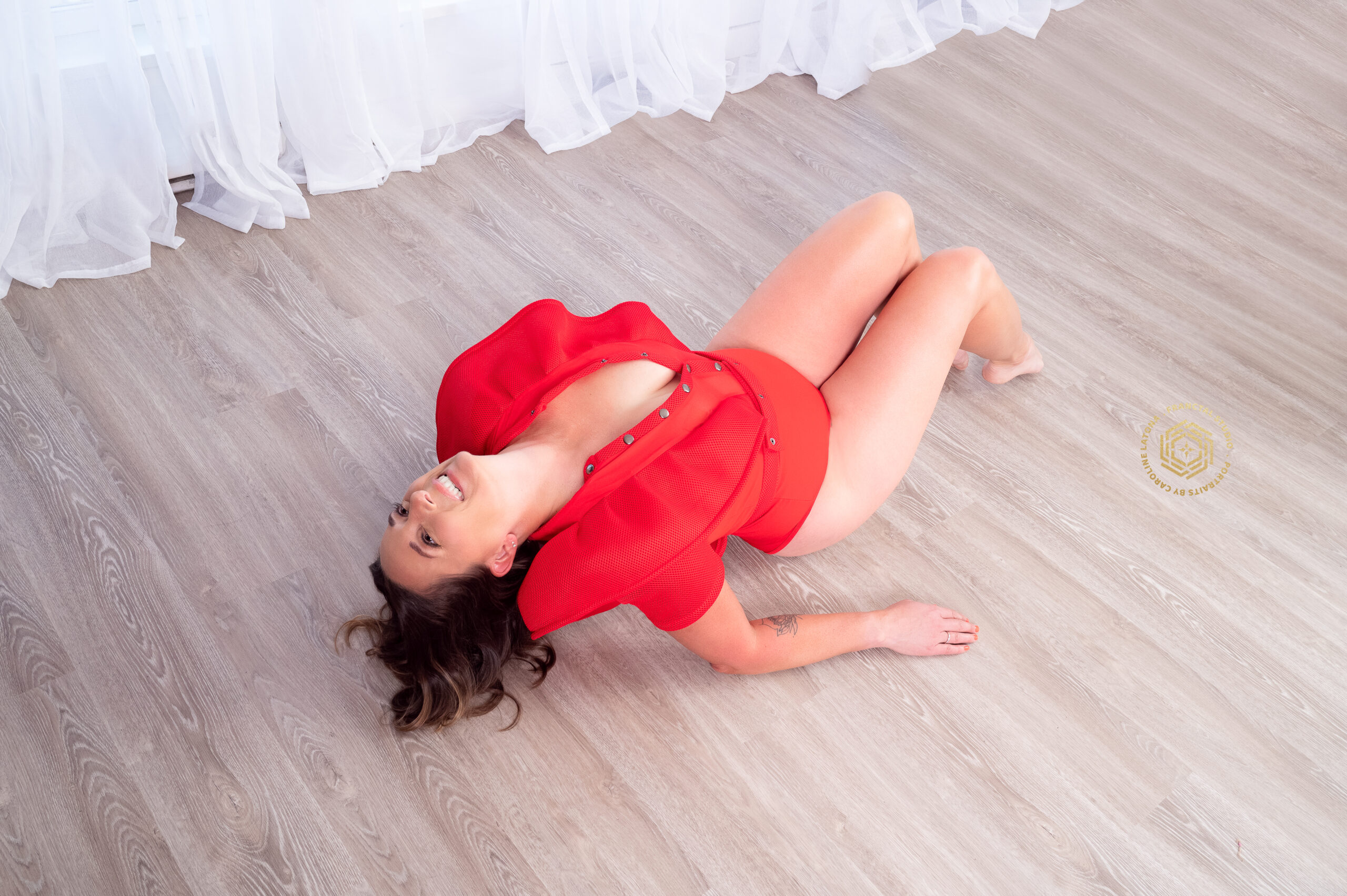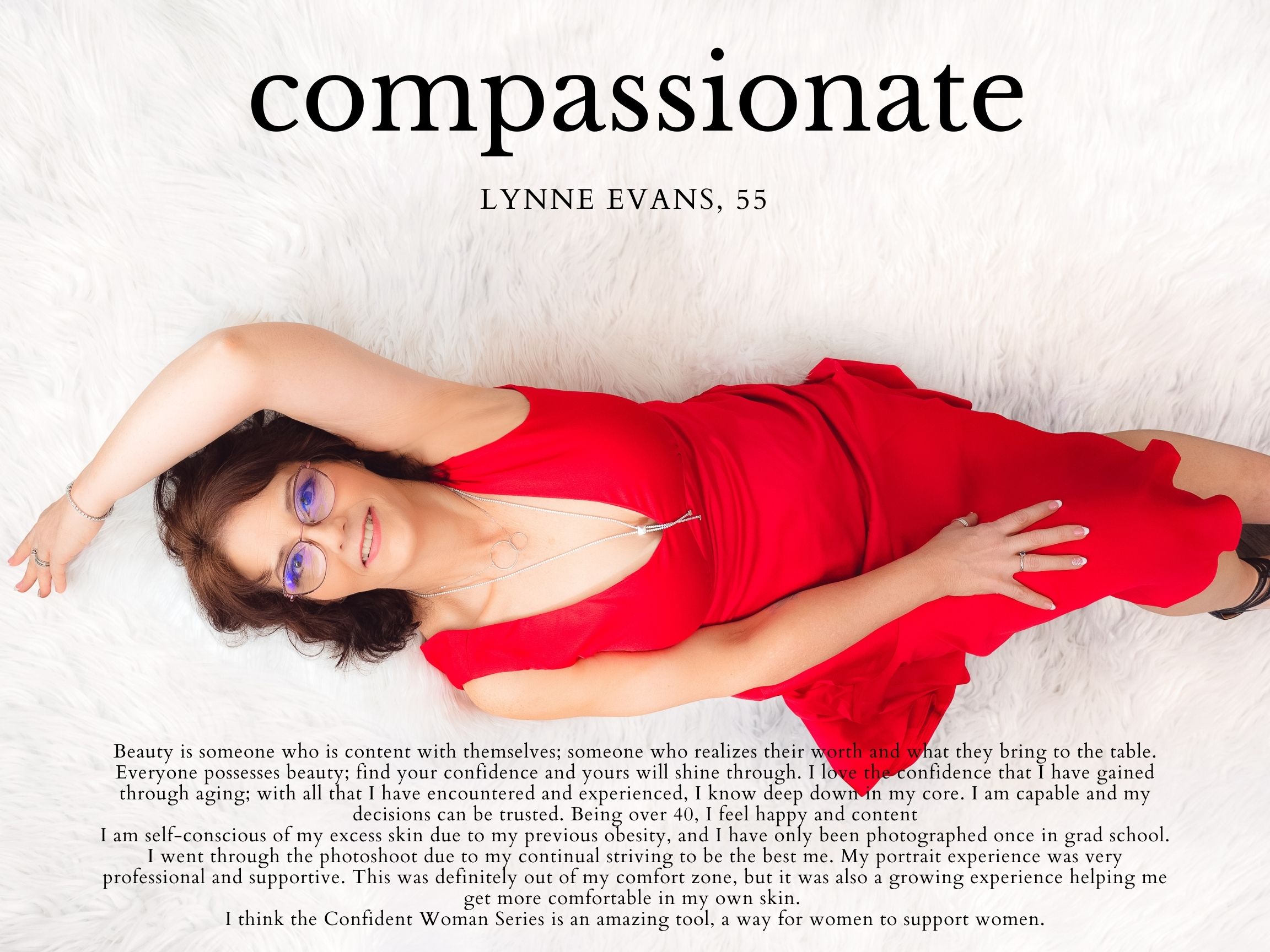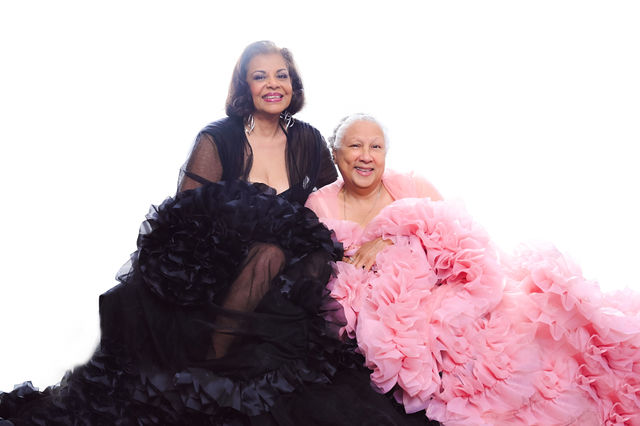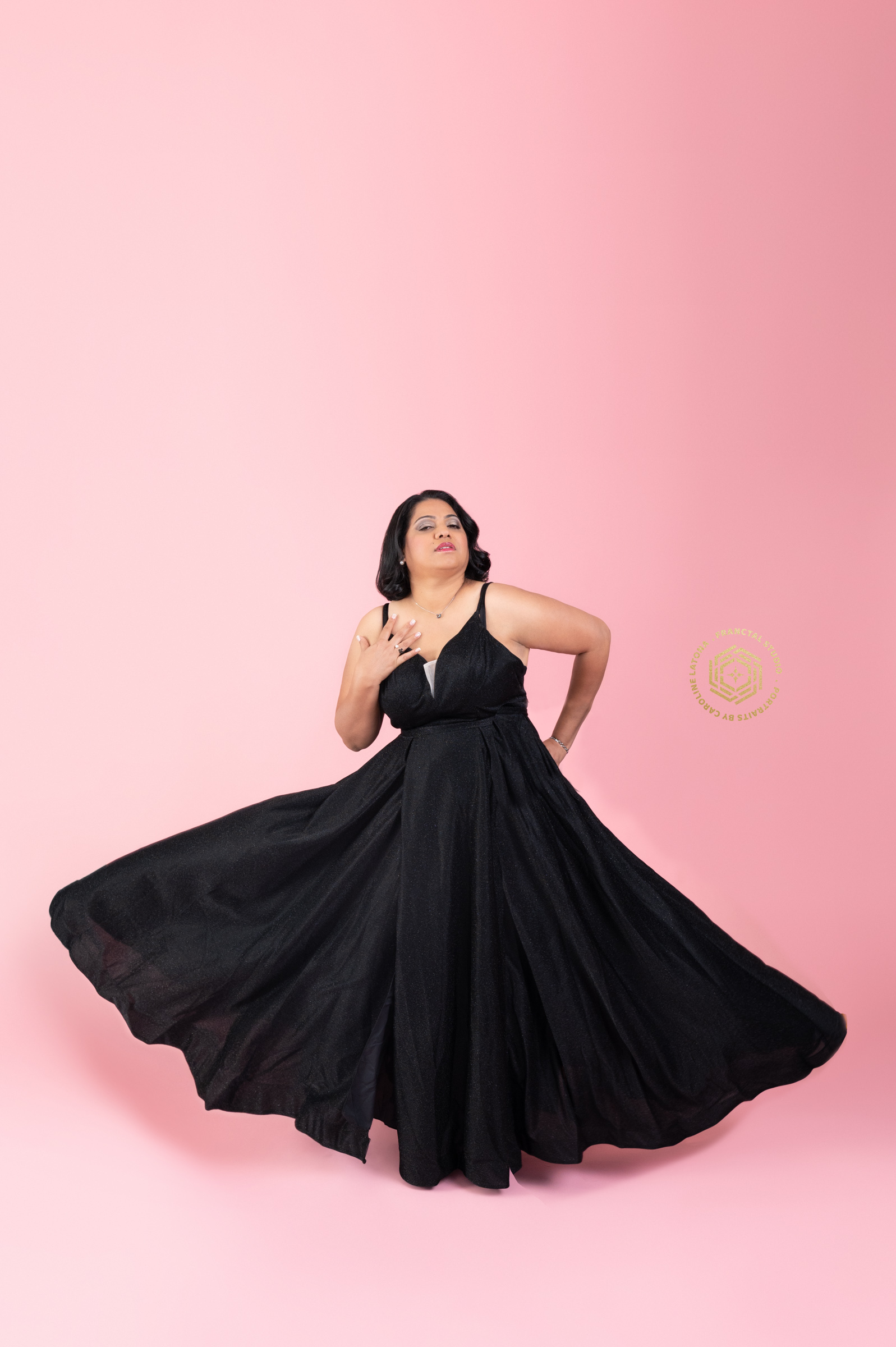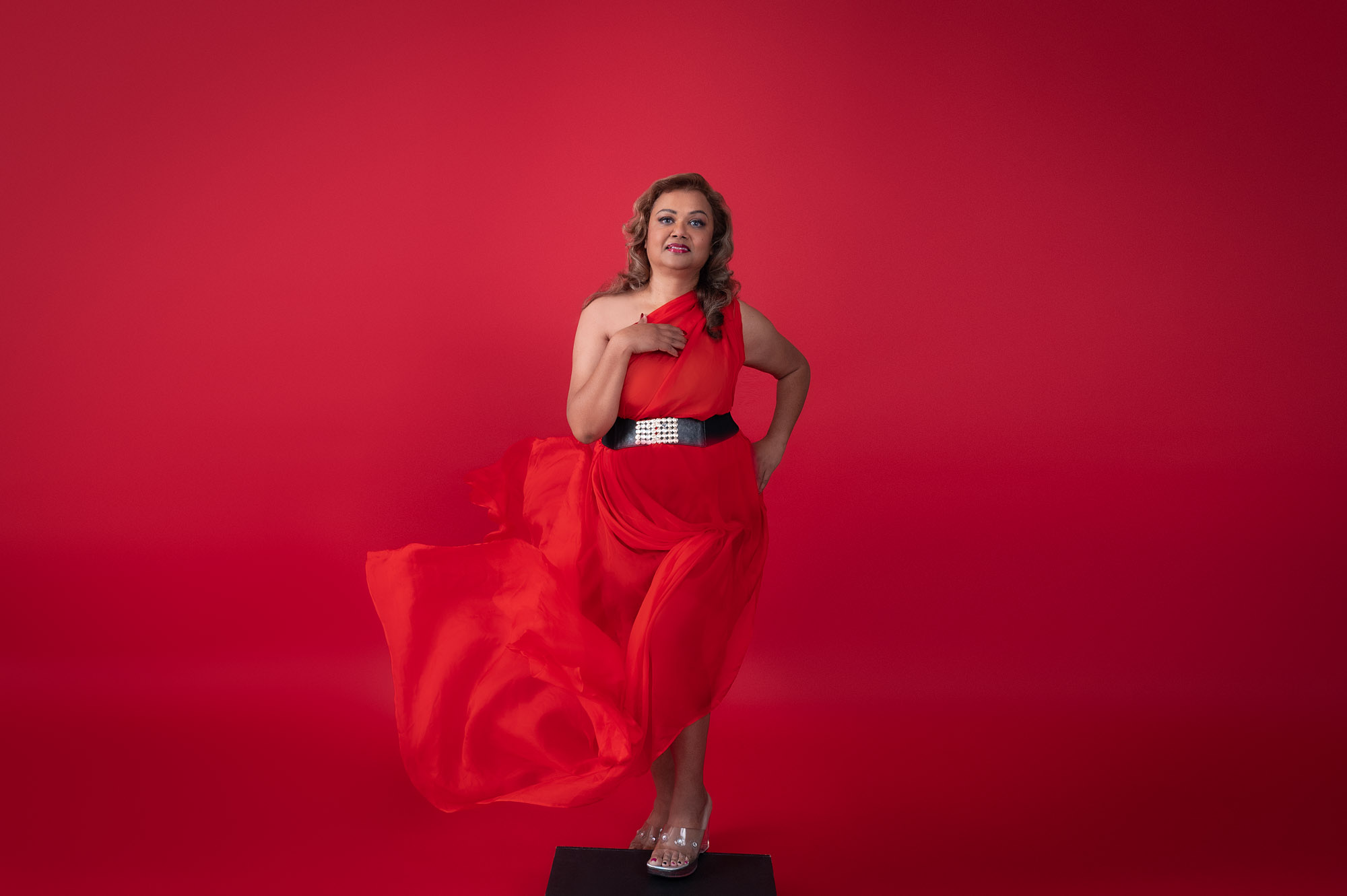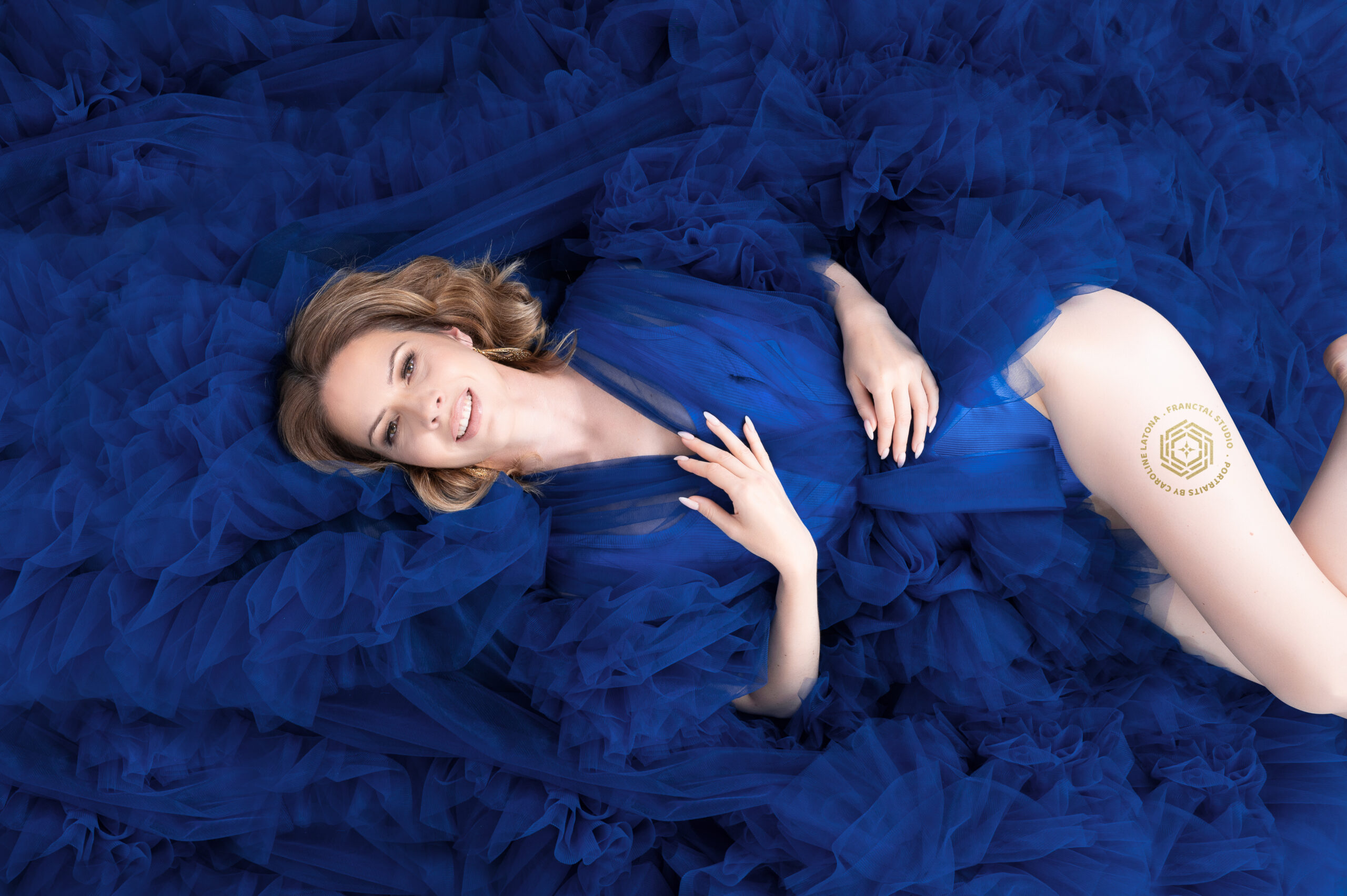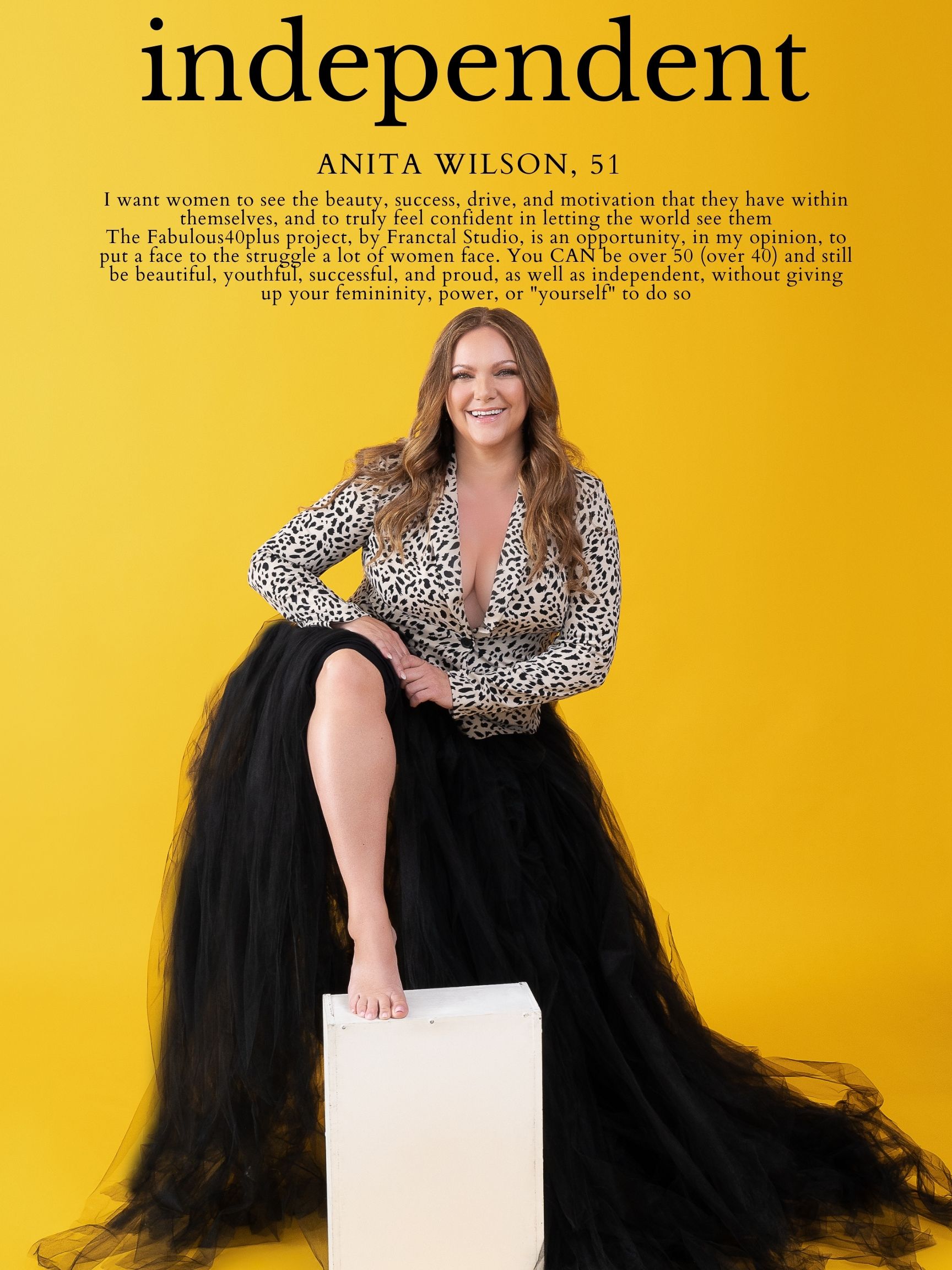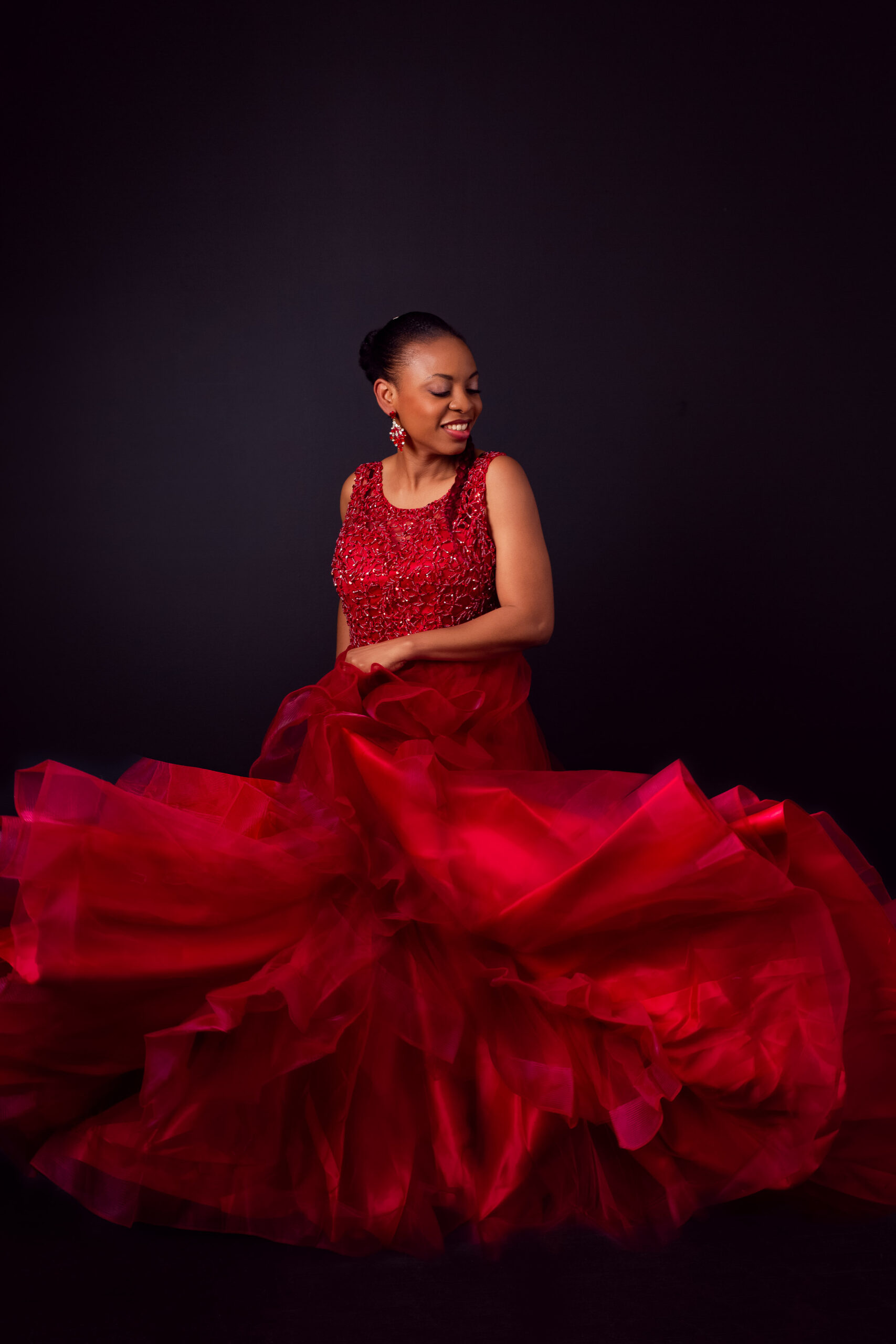 You might be thinking that you don't like your photos taken, or that you're not photogenic. That's ok. My promise to you is an easy, relaxed and fun-filled portrait session with an experience you will not forget. I will help you feel and look your best. I want to capture these magical moments today so you can have stories to tell tomorrow…imagine 30 years from today.
It is my job to support you throughout your portrait session and help you achieve your goals so that this is effortless, fun and surpasses your expectations.
Caroline is an award-winning portrait photographer. She helps women and their loved ones feel beautiful and confident in portraits; and loves giving the gift of memories to family through fashion-inspired portraits. One of her goals is to ensure we exist in our own stories with tangible art pieces that serve as a daily reminder of our beauty, resilience and restores self-confidence.