Thank you for signing up!!! Your submission has been confirmed. 
You will also receive a confirmation email shortly.
Caroline or one of the studio associates will give you a call to chat about your portrait session.
Our exclusive Facebook community is where you mingle with other amazing women and get first dibs on all things fun at the Studio.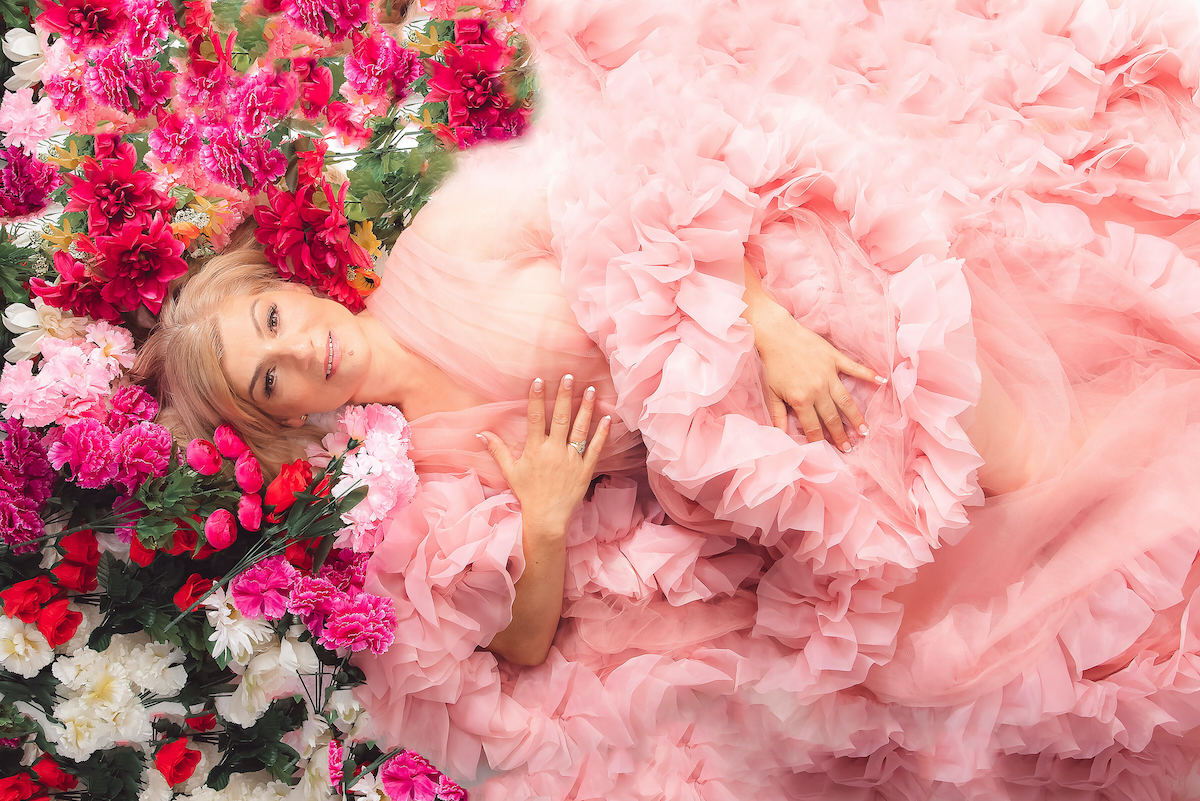 frequently asked questions 
What is included in the portrait experience?
We will start you off with an in-depth consultation to plan all the details of your portrait session. We will go over all preparations (in studio or via Zoom). It includes your wardrobe styling, professional dry hair styling and makeup application, your session in multiple outfits, professional portrait retouching, and a private ordering appointment. With your portrait order, you also receive a complimentary custom mobile app of your portraits that you can install on multiple mobile devices.
is this a competition?
Your portrait session is not a contest. We're looking for women who are truly wanting to celebrate, connect with and re-discover their beauty because glamour portraits such as this are truly an empowering experience.  Once you book your session, our whole team does what we call a Franctal Dance that lasts all of ten seconds. (Just kidding!) We immediately begin preparing for your arrival the day you book in, planning your session, making space for you, your hair and makeup, creating custom props/accessories and clearing our schedules so we can bring our A-game and serve you at our absolute best. Since your session is all custom so much goes into the planning and we're unable to schedule more than one custom session a day. Of course, life happens and we get that. In the case of any emergency we will do our best to accommodate rescheduling within limit.
How far in advance should I book my session?
You will receive a call from Caroline or one of the studio associates to book your session and pay your retainer. Your session will be scheduled, at your convenience. Since we run a boutique experience, we're typically booked 3-8 weeks in advance. 
The session was very uplifting and fun. I was nervous at first but Caroline made me feel confident and taught me to have fun with the shoot.. I really enjoyed being photographed it was a very uplifting moment in my life and I hope that women see my photos and feel that it is never too late to feel beautiful.
"I've never done before in fact I've never done a professional session before. I'm in my 50s not my 20s. I was petrified! But Caroline just has a way about her that makes you feel like it's just an afternoon with the girls. The whole experience was exciting: The hair, the makeup and then seeing the pictures at the end and realizing that you really knew your stuff and how to pose someone to get their best.
I honestly didn't know I could look like that."
The 'day' was so much fun, from the very professional makeup and hair artist, to the many changes of clothes, lighting and set, I now have a handful of wonderful personal portraits, and a collection of professional branding images for me and my company.
The presentation box is beautiful, as is every single shot inside. Thanks, Caroline, for such a wonderful experience!
TERMS AND CONDITIONS 
1. You will receive a luxury glamour experience at Franctal Studio in Downtown Langley BC.
2. Immediately after your session, you will be able to order your finished portraits – Luxury albums, wall art or portrait story box from our range of products.
3. This 'offer' promotion cannot be used in conjunction with any other offer
4. This promotion cannot be exchanged for cash
5. Your session fee is paid at the time the portrait session is reserved
6. Session fees are not refundable.
7. The photographer reserves the right to refuse any booking.